"The no & low space is to the beverage industry what vegetarianism is to the food world" Alex Kratena
LEARN TOP TIPS AND EXPLORE THE BIGGEST TRENDS IN LOW AND NO ALCOHOL DRINKS
---
Why Are Low And No Drinks Trending?
Drinks trends are constantly evolving with changes happening across alcohol categories and the wider industry each year. Everyone working within the industry has heard of the rise of low and no alcohol drinks, low sugar serves and low ABV cocktails. With changes in consumer preferences, a worldwide interest in wellbeing and desire for more choices and flavours, low and no alcohol is a trend that is here to stay. It's important that bartenders and bar professionals understand the low and no alcohol category and the opportunity it creates for a more meaningful guest experience. Consumers have an appetite for lower alcohol cocktails and lower sugar drinks but don't want to sacrifice an excellent drinking or social experience. Lifestyle changes, awareness of health factors and wellbeing trends have all had a significant role to play in the rise of low and no drinks. Drinking habits have changed in recent years in response to this emerging trend and a new breed of drinks have evolved to meet the changing desires of the consumer. Lighter in alcohol or alcohol-free, bitter, and brighter drinks full of bold flavours but with less sugar or fewer calories. This movement isn't just a trend, but an exciting new category and drinking space to bring bartender creativity to the fore.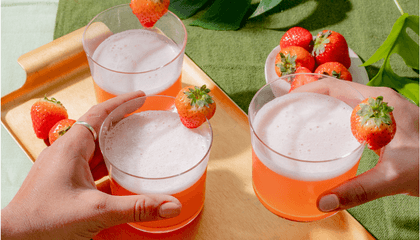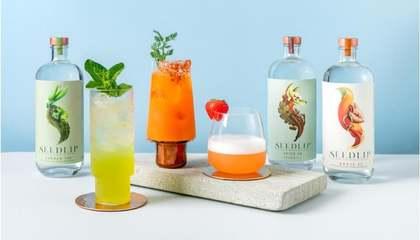 Why Do People Drink Low & No Cocktails?
The psychological power of giving someone a great non-alcoholic option is massively underestimated in terms of how they feel about themselves, their night, the bar, the willingness to say 'I'll get the next round' because they don't feel like they are short changed" - Ben Branson, Seedlip This is a new horizon for the industry to explore, which is exciting guests. Food and drink habits have changed massively over the last decade - people are becoming more considerate about their choices and are aware of sustainability. Provenance, its impact on the planet, questioning where ingredients have come from, who is sourcing them and who is making them. The wider environmental impact that this has on the planet and the customer has been a major driver in the popularity of the low and no drinks category. After a dramatic shift in drinking habits and mindsets, the bar industry is approaching low and no-alcohol drinks with excitement and intent. With more brands pushing the boundaries of the category, there are plenty of attractive and intriguing propositions for venues to add to their range.
Why Should You Have Low And No Drinks In Your Bar?
As the world becomes accustomed to moderation and responsible drinking, the social aspect for non-drinkers have vastly improved, creating exciting opportunities for the bar industry. This makes the low and no alcohol category one of the most exciting areas of the drinks industry, and one that's likely to see untold innovation and evolution over the next couple of years. As a bar professional, you want to be able to hand someone a low and no serve that isn't just a cranberry juice or simple mixer and ice, and there is a great opportunity to shift the focus to more interesting and flavourful alternatives. As a bartender, it's great to be able to accommodate those guests seeking something different. Ben Branson, Seedlip Founder tells us "There is a real responsibility for bars to be at the top of their game from a hospitality perspective - which means catering for everyone. Whatever the reason for not drinking alcohol, bars need to ensure their guests don't feel left out, or as an after-thought. Therefore I think the opportunity for bars with great no-alcohol drinks is: You are providing a full hospitable experience for your guests They will be happier, stay longer, and therefore spend more money"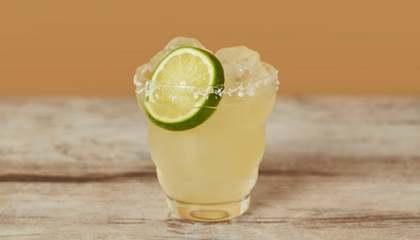 Quick And Easy Tips For Bars On Low And No
As bar professionals, it's important to help guide guests and recommend the right low and no drink with confidence and knowledge. The low and no drinks offering should be well-placed and proud on a bar menu with staff able to credibly talk about how great their non-alcoholic cocktail menu is. Staff should be thoroughly trained to be able to upsell, offer suggestions and clearly demonstrate their offerings. Now is the time to relook at your bar programmes, your drinks lists, and your suppliers to find the best options to appeal to your guests.
Claire Warner, Aecorn Founder says "No boundary should be set when experimenting with No and Low, pigeonholing the category would limit its potential!"
Creativity is a hallmark of our industry, and this doesn't need to end when we start thinking about lowering the alcoholic content in a drink or removing it completely. An easy place to begin is to:
Reduce overall alcohol units by cutting down on the total amount of high proof spirits in a serve.
Remove all the alcohol in a serve by using non-alcoholic products.
Replace the high proof products with lower ABV options to reduce the overall alcohol content.
You can swap, change the ratio, add sodas, teas, infusions, kombucha – the options are endless.
---
Top Tips On Using Low & No In Your Bar
THE LOWDOWN: MASTER THE ART OF NO & LOW No alcohol, no problem. Follow these top tips to help you create complex, balanced low and no drinks and showcase them on your menu!
How To Make Great Tasting Low And No Cocktails
Discover how you can create Low and No serves from industry experts, Claire Warner, Aecorn Founder and Ben Branson, Seedlip Founder.
If you want to experiment with low & no cocktails, check out some simple recipes here
---