Masterclass
Complete Guide To Low and No Alcohol Drinks
Learn all there is to know about low and non-alcoholic drinks, with advice on how to add exciting low-alcoholic choices to your menu in this Masterclass.
Authors: Ben Branson, Founder of Seedlip Drinks
James Grant, World Class 2021 Champion
Estimated watch time: 1 hour 10 minutes
Offering quality low and no-alcohol drinks can make your bar more inclusive. Learn how to craft and provide creative alcohol-free drinks to help your venue stand out.
Serving Alcohol Free Alternatives
Learn from Ben Branson, founder of Seedlip drinks, and James Grant, 2021 World Class Champion, as they explore all things no and low alcohol. Discover how customer habits have increased the popularity of these drinks and the options in how you can add this drink's category to your menu.
Too many venues treat low alcohol options as an afterthought. Access more revenue streams and attract more customers by learning how to offer exciting low and no alternatives. Watch now to learn all you need to know about low and no-alcohol drinks.
Key Learning Outcomes
What no and low-alcohol drinks are

Why you should care about this category of drink

Current low and no alcohol trends

How to create and promote low and no-alcohol options
Masterclass Chapters
What are Low & No Alcoholic Drinks?
Why You Should Embrace Low & No Drinks in your Bar
Low & No Alcohol Cocktails Recipe Demo
How To Promote Low & No Cocktails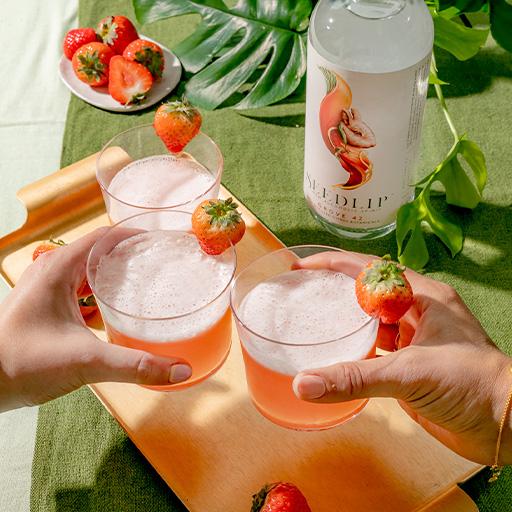 Promoting Low and No Alcohol Serves Guide
This category of drinks is a great addition to your menu. Learn how to promote low and non-alcoholic drinks to attract more customers and boost your reputation. Download now for an easy-to-follow four-step guide to promotion.
Creating A Sustainable Bar Q & A
Review the top live questions and answers from the webinar to learn more about this exciting drinks category. Download now to get even more expert insight from Ben and James.