Captain Morgan
Captain Morgan Original Spiced Gold
Estimated Reading Time: 4 Minutes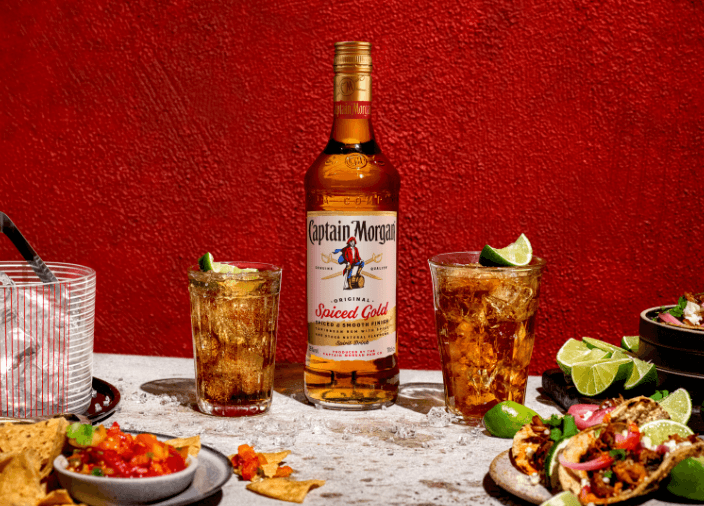 Avast ye!
The flagship among the Captain's fleet, Original Spiced Gold is perfect for putting a twist on your cocktail creations.
Take a sip and lift it to your nose, just the way the Captain did when he first created his sumptuous spiced spirit drink. You'll taste notes of rich vanilla, brown sugar, and warming spices with just a hint of oak. They all combine for balance, a smooth finish, and the perfect drink for buccaneers and landlubbers alike.
Production Process
A secret recipe of adventurous spice and natural flavors is expertly blended with fine Caribbean rum to create the unique Original Spiced Gold flavor.
Tasting Notes: Notes of rich natural vanilla, brown sugar, dried fruit, and warming spices with hints of oak come together to create a perfectly balanced spirit with a smooth finish.
Interesting Facts
In 1982, the secret recipe for Captain Morgan Original Spiced was expertly blended for the first time.

Captain Morgan Original Spiced Gold was originally designed to be the perfect mix with cola.