Estimated Reading Time: 3 Minutes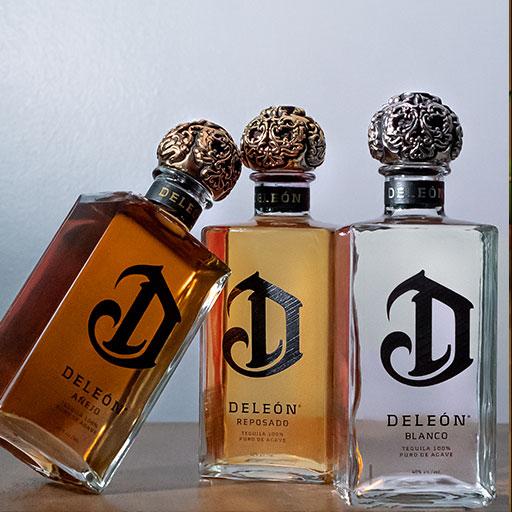 History & Heritage
DeLeón® Tequila is made from the finest 100% Highland Blue Weber agave sourced from the rich earth of the Los Altos region of Jalisco. DeLeón® achieves an astonishing depth of flavor in just two distillations—allowing the Tequila to retain the unique character acquired during the fermentation process. The master distiller artfully cuts the beginning and end of the distillation, allowing only the absolute best portion, or Corazon, to find its way into every bottle, creating a subtle taste profile with unrivaled smoothness.
Launched to the world in 2009 by a serial entrepreneur and Tequila aficionado, DeLeón® Tequila defied the conventions of the category to establish a new standard of luxury in Tequila. In 2014, it was purchased in a joint venture between business mogul and international style icon, Sean Combs, and the world's largest spirits company, Diageo.
Interesting Facts
Displayed in a stunning bespoke bottle made from the highest-quality fragrance-grade glass and boldly tattooed with the distinguishing mark of DeLeón®, each expression in the ultra-premium and luxury collection is strikingly defined.

Fine-line detailing accentuates the crowning, and signature ornate metal closure of the bottle, the master for which was meticulously hand-carved by a jeweler from a one-pound solid ball of sterling silver.