Glenkinchie: History and Heritage
Glenkinchie is just fifteen miles from the capital, earning it the title "The Edinburgh Malt".
Distilled in Scotland's largest stills and matured for at least 12 years, the result is a subtly sophisticated floral whisky with a fresh, creamy taste.
Glenkinchie Distillery
Founded in 1825 farmers John and George Rate, Glenkinchie operated under the name Milton Distillery until it was licenced and renamed in 1837.
The new name came from the Kinchie Burn, which itself derives its name from "de Quincey" who originally owned the land and burned. The distillery was later rebuilt into a redbrick Victorian building you'll see today, complete with houses for the workers, a bowling green, two fat old copper pot stills, and a large wash still. A traditional single cast-iron worm tub cools the spirit, in preference to a more modern condenser, and it gives the whisky an added depth and character.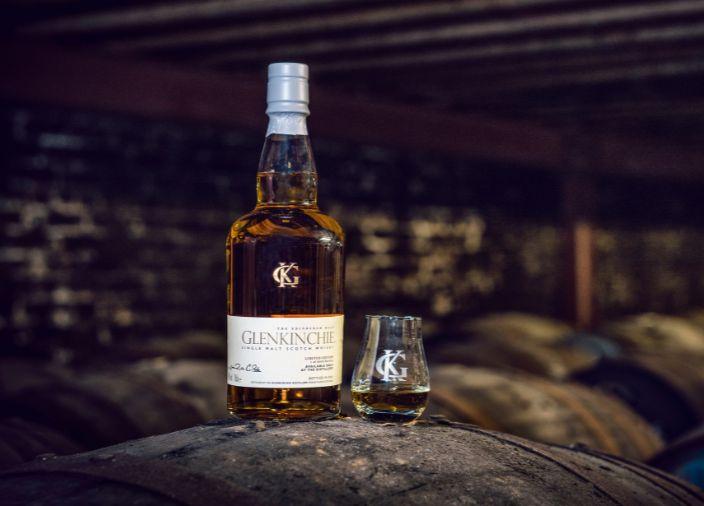 Flavor Profile
Glenkinchie 12 Year Old whisky starts with sweet and soft flavors, like crême anglaise, soon becoming flowery. The mid-palate is crisp and then the flavor settles into a tightly focused bundle of butter icing, lemon cheesecake, and freesias.
Perfect Serve
Showcase the sophisticated flavors of this Lowland Single Malt Scotch Whisky by serving it with a few drops of water.