Our Brands
Smithwick's Ale
The number one Irish ale. Nine generations of Smithwick men worked all their lives to establish the beer and its name.
Estimated Reading Time: 2 Minutes
Heritage:
Smithwick's is Ireland's original red ale, crafted with pride since 1710.
Interesting Facts:
A clear beer with a rich ruby color and creamy head.
The aroma is clean and delicate with individual notes, and from the top fermentation by the Smithwick's yeast, come aromatic esters, creating a fruity aroma. The aroma hops, added late in the boil, contribute clean, fresh floral notes.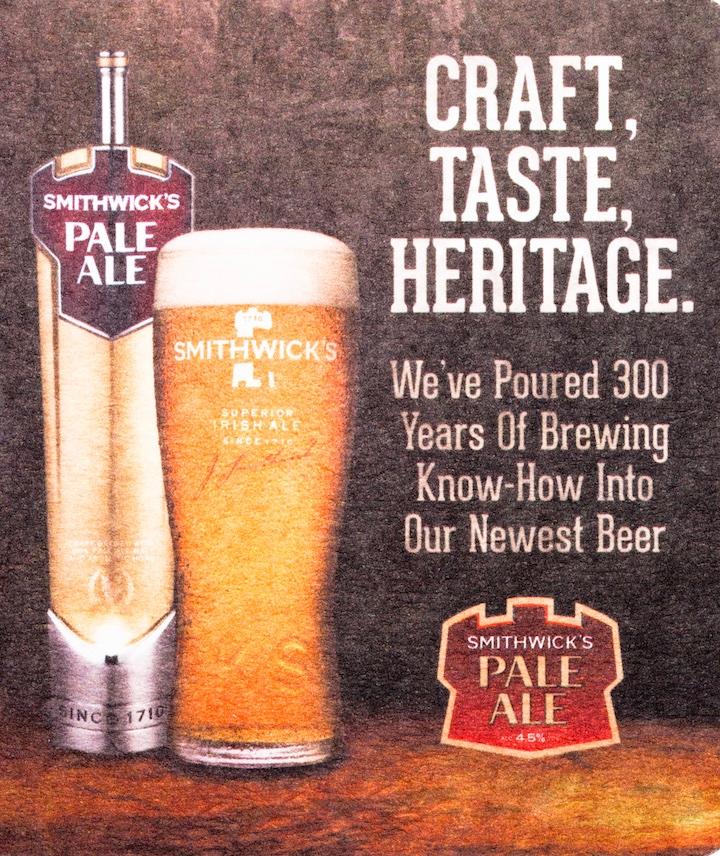 Range
Smithwick's ale is the brand's most renowned expression but it also offer other variants to suits more styles and tastes.