Alcohol-Free Drinks
Learn more about alcohol-free drinks and how focusing on them can help make your bar more successful.
Author: Christie Knight, No & Low Alcohol Ambassador for Diageo
Estimated reading time: 6 minutes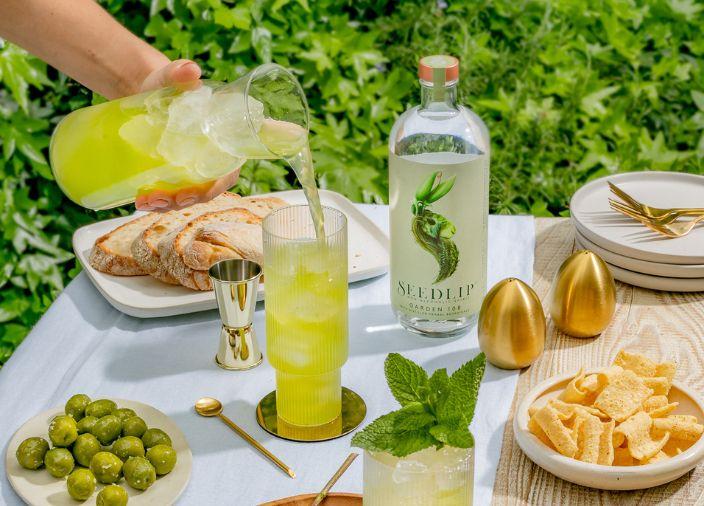 Alcohol-Free Drinks
The low and no-alcohol drinks market is booming. Guests deserve quality serves regardless of their desired alcohol content. Match their expectations and create outstanding customer service by offering delicious alcohol-free options in your venue.
Master the alcohol-free drinks category to become a more responsible bartender. Discover the best alcohol-free spirits like Gordons 0.0%, learn how to modify cocktails and drinks to make them low in alcohol - such as the NOgroni - and understand the benefits of adopting alcohol-free options in your bar.
Hear from No & Low industry expert Christie Knight, as she answers your questions and expands your knowledge on this rapidly rising category.
Ask Me Anything: Low and Alcohol-Free
Alcohol Free Q&A
Learn more about how to make alcohol-free drinks yourself as Christie Knight answers more of your burning questions.
Why are alcohol-free drinks getting popular?
Everyone has their own reasons for not wanting to consume alcohol on a specific day. It could be because they're driving, aren't drinking for health reasons, are in recovery, or just simply don't fancy it.
Whatever the reason, there are now so many great low-alcohol and alcohol-free options that consumers are just learning about.
How are alcohol free drinks made?
Regarding alcohol-free spirits, the way they're made will vary from brand to brand. Most are distilled using botanicals to extract flavour, allowing you to use them as you would a traditional spirit.
Many 0% options perfectly mimic their alcoholic counterpart, making them amazing for creating low-alcohol options without having to alter their cocktail recipes.
Using 0% versions of typical drinks makes it a lot easier for customers to swap or cut down on drinking, as they have the same flavour, so they know what flavour to expect.
What are the benefits of alcohol-free bars?
These bars make the industry more inclusive and it's important to offer the best service for every guest. That's why having quality low & no alcohol options are important.
It's very important to cater to everyone within a group, as not having enough options can encourage guests to leave as they seek better choices.
Alcohol free bars allow for more creativity when building low alcohol serves. Get inspired by this approach and experiment yourself with different brands to find what works for you.
Key Takeaways
Alcohol-free drinks are growing in popularity and guests expect quality options in all bars.

Spirits like Gordon's 0.0% and Tanqueray 0.0% are great alcohol-free options as they taste identical to the original and can be used without changing the recipe.

Alcohol-free spirits are often distilled using botanicals to extract the most flavour.

There are many great mocktails and non-alcoholic serves you can offer at your bar.