Lunar New Year Cocktails
How bartenders can celebrate Lunar New Year by integrating occasion-inspired cocktail offerings to delight their guests.
Author: Paul Mathew
Estimated reading time: 3 minutes
Paul Mathew is one of the owners of The Hide Bar, The Arbitrager, and Demon, Wise & Partners in London and founder of non-alcoholic cocktail brand Everleaf. He has spent seven years working in the drinks industry in Asia, including four years in China.
Chinese New Year, Lunar New Year or Spring Festival is widely embraced and celebrated globally. Bar owner and Everleaf founder Paul Mathew shares some inspiring cocktails that you can serve in your bar to mark the occasion.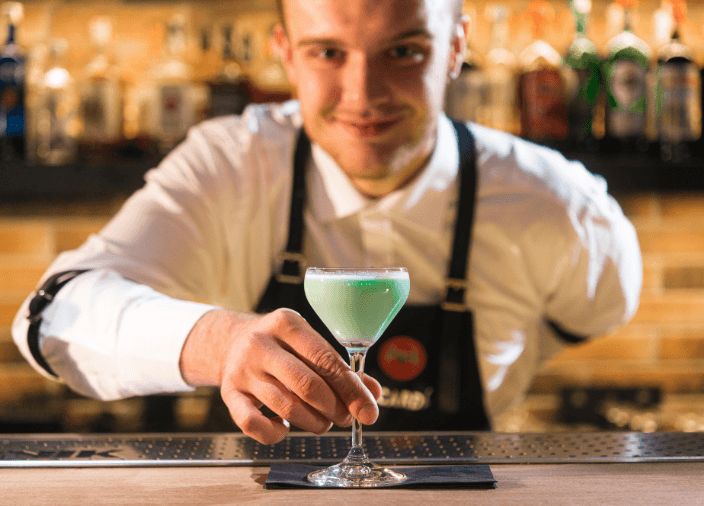 INCORPORATING TRADITION INTO YOUR DRINKS
Lunar New Year is the perfect opportunity to add a little creativity to your menu, wherever your bar is based in the world. 
This could be as simple as using Chinese ingredients in your cocktails, for example tea (try exploring some of the more unusual flower teas such as osmanthus, or fermented green teas) fruits (longan, jujube, pomelo, or kumquat all have their own New Year associations), or even using honey-scented rice wine as the base spirit.
Or you can incorporate the tradition via garnishes, for example serving cocktails in traditional gaiwan teacups, using the lid to trap scents or smoke to add a little theatre for customers, or serving infused wines from bamboo.
If you want to get even more creative, you can use traditional stamps to press designs on to rice paper with dark bitters providing the 'ink', or you could use 'chops' imprint clear ice blocks with the traditional New Year characters for prosperity on your cocktails.
The options are endless!
RECIPES FIT FOR CELEBRATION
Lunar New Year offers lots of opportunities for the bartender. Why not get creative and try out one of our Chinese-inspired cocktails?
KEY TAKEAWAYS
Lunar New Year is widely celebrated across the world.
It is a time to connect with family and prepare for the year ahead - bringing wishes of good fortune, health and happiness.
The celebration offers endless opportunities for bartenders to get creative with innovative cocktail offerings and ingredients.