Festive Cocktails at Home
Spending time with loved ones means being in charge of the drinks program! We chat with Evan Stroeve to find out what he'll be making this Christmas lunch
Happy Holidays from Diageo Bar Academy! Being the bartender of the family means overseeing the drinks program come the 25th of December, a responsibility not to be taken lightly. Lucky for you, we've found some amazing talent to help! Evan Stroeve sat down with us to share what he's been up to, and how he approaches matching delicious drinks with festive food.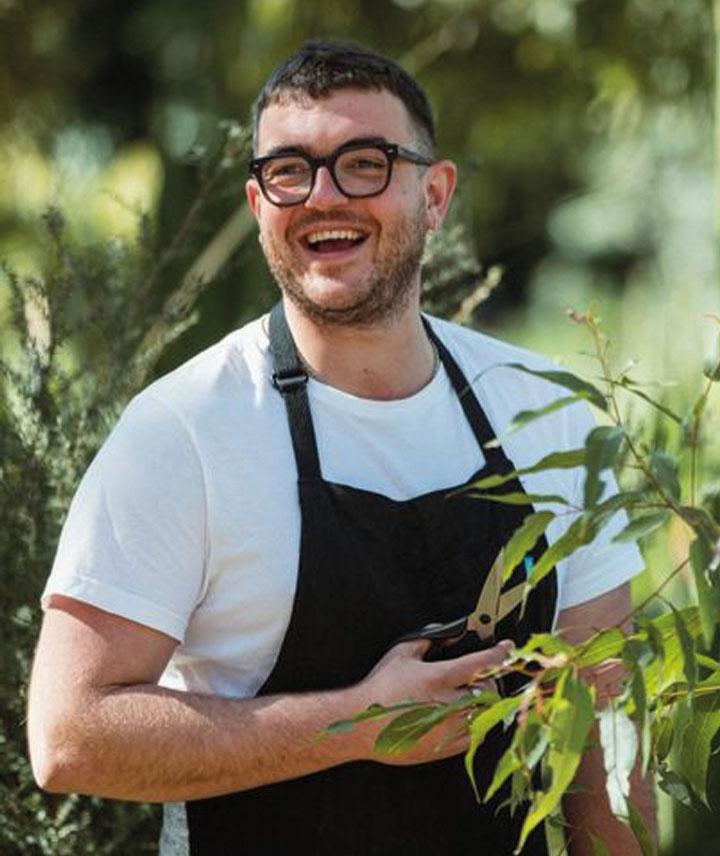 Evan Stroeve making festive cocktails
Evan has been in the hospitality business for 11 years, with an all-star resume. From bar backing at Shady Pines, managing the much-loved Bulletin Place, opening the award-winning and sustainably focused Re, and taking out first place in Australian World Class 2021 (and coming 3rd Globally). His approach to drinks is produce lead, with a deep respect for Indigenous ingredients.
He is incredibly humble, always hospitable, and a bunch of fun! Evan hails from Bathurst, in Wiradjuri country, where his family is still based. Although his past 8 years have been spent in Sydney, his connection with family is incredibly strong, which is often told through his cocktails- 'Nostalgia is such an amazing tool to play with, creating familiarity to enable comfort!' Evan tells us.
Recent Christmas' are spent eating prawns, oysters, and as much seafood as his family can source, all paired with crisp lagers, dry champagne, and wet Tanqueray martinis. 'These pairings are tried and tested. I'll pre-dilute and batch my martinis and keep them in the freezer, ready to pour when needed. Nomess, no fuss.'
We asked Evan how he approaches pairing cocktails with other dishes–'Generally, I'll keep everything low alcohol so there's less competition with the food.
From there we can either complement or contrast our flavours (complementary is where our drinks and food share an element, say lemon. Contrast is two very different flavours that work well together, like parsley and banana).
Make sure you consider palate weight! If you have something fatty, try and keep your drinks light to cut through it, that's why the lager and champagne work so well with seafood!'.
The recipe I've shared with you on this is a festive twist on the classic Bramble, using seasonal fruit that will surely get you invited back to Christmas next year.
Christmas Bramble
Download the recipe card below to learn how to make it.
Some amazing tips and insight there to get the juices flowing! And how about when it's not the holidays? Favourite bar snack? 'Chicken Crimpy's and a Tanqueray no. TEN Gibson.'. Oui chef.
Evan is opening a newvenue in Darlinghurst, Sydney, early next year called The Waratah! Stay up to date by following @thewaratahsydney and @evanstroeve. Thanks Evan!