Estimated reading time: 3 minutes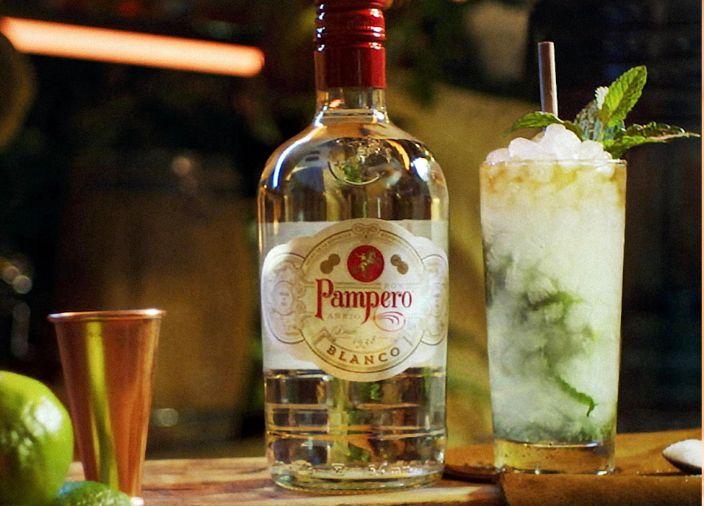 Pampero Blanco
Pampero Blanco is much more than meets the eye. It is made by using three types of stills – column, kettle batch and copper pot – which produce a mixture of light, heavy and semi-heavy spirits to work with. This gives Blanco its unique depth and richness that many other white rums lack.  
These spirits are then aged exclusively in white oak ex-Scotch casks for up to four years to develop the backbone of light, velvety flavours that give Pampero Blanco its subtle assurance. This balance of light and heavy rums creates unique nuances in the spirit, making it the perfect base in a wide variety of cocktails. 
The blending and filtering of Blanco is an artform in itself. Pampero's Maestro Ronero (Master Blender), Luis Figueroa uses rums from over 40 different casks to create the right mix of flavour and richness. This is then filtered to remove any impurities or colour.  
The result is a robust yet versatile rum, perfect in a rum and coke or easily mixed into a cocktail. A flavoursome rum that will delight guests again and again.