Behind the scenes of the Guinness Open Gate Brewery
Brewer Aisling Ryan takes us through the creative world of the Guinness Open Gate Brewery. From creating new craft beers to exciting beer trends, join us as we step behind the gates of this experimental brewery in Dublin.
Author: Brewer Aisling Ryan
Estimated reading time: 3 minutes
At Guinness, there is a rich heritage of innovation. As a result, we have an experimental brewery at St James's Gate, which has been running for over 100 years. Called the Open Gate Brewery, this is where creative brewers explore new recipes, interpret old ones and experiment freely to develop new beers.
In 2015, we opened the Taproom at the Open Gate Brewery, where anyone can come along and taste our beer before the rest of the world gets to. This has been invaluable as we can get great feedback and it also allows us to share our passion for beer and brewing.
I joined the team just before the Open Gate Brewery Taproom Bar opened and it has been an exciting journey to work with such freedom to explore new recipes in beer!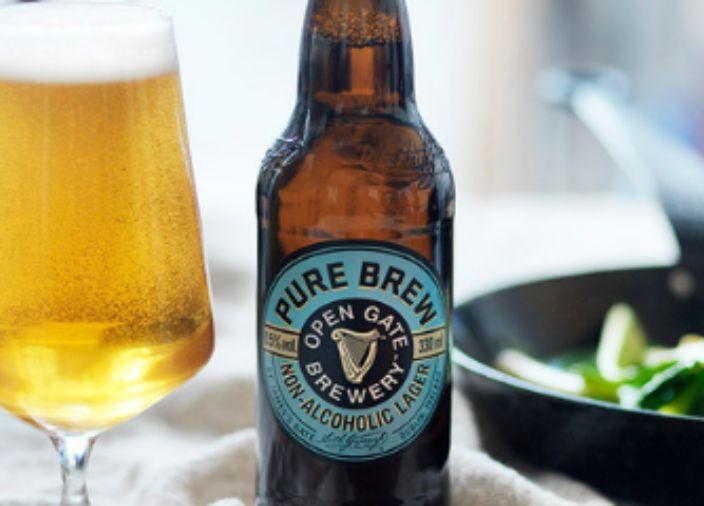 Creating New Beers
For beer development, I work on new recipes at a small scale first. I get inspired by different things, from food and drink that I enjoy, to new flavours that I discover when travelling. For example, after visiting the botanical gardens in Dublin we created a list of new and exciting beers to brew.
I am always looking for new ingredients and seeing what I can use to elevate and accentuate different hops. For example, when working on the Irish botanical ale, I searched the Irish countryside and experimented with lots of ingredients such as wildflowers and herbs.
Once we have developed the beer at a small scale, we go through consumer research to get feedback until we finalise the beer. From here, we scale up the recipe for larger-scale production. Quality is such an important aspect of our innovations, so we run trials to ensure the beer maintains the superiority that Guinness is famous for.
Future of Beer
It's an exciting time for beer. With the trend of craft beers not slowing anytime soon, more people are getting interested in beer and are keen to explore different beer styles.
I think in the future there will be more craft beers with more unique flavours. For example, I experiment with lots of new yeast strains and barrel finishes for beer.
Another trend that is already starting to take off is low-to-non-alcoholic beers. It is going to be an important segment of the overall beer category. It has already led to significant advances in production methods and technology.
I think the choices available to beer fans looking to moderate or abstain, will continue to grow and grow.
Key Takeaways
The Guinness Open Gate Brewery is where brewers experiment with different recipes and ingredients at small scale to make new beers.

Guinness opened the Open Gate Brewery Taproom Bar for beer public tasting and to get feedback on new beers.

In future, there will be more craft beers with unique flavours to offer more options to consumers.

Low-to-non-alcoholic beers are increasingly popular with consumers.
Join Our Community!
For more exciting behind the scenes, sign up and be a member of our global community. Also, subscribe to our newsletter and be the first to get new updates. Diageo Bar Academy offers a resource for bar professionals to connect with bar industry experts and access exclusive content.