Creating 'Something Different' For Your Guest
When a guest asks for 'something different,' Baileys Irish Cream is your secret weapon. Discover the story of Baileys, an enchanting blend of Irish cream and whiskey, and its vegan-friendly Almande and Chocolate Luxe with sophisticated and indulgent recipes to set your cocktails apart.
Estimated reading time: 4 minutes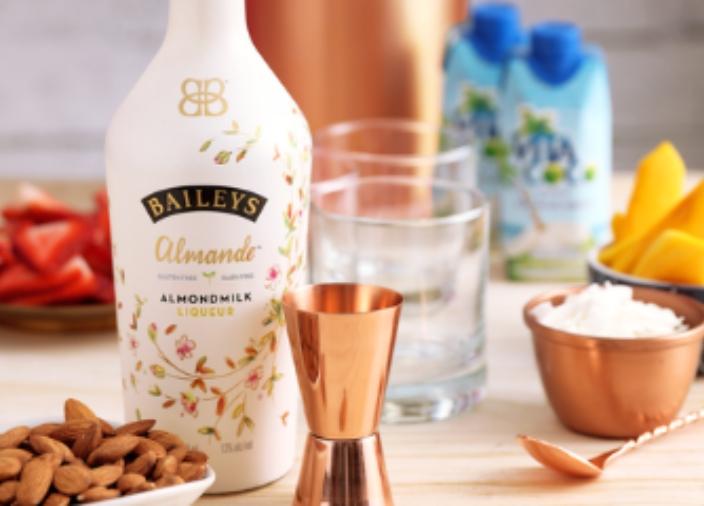 The Baileys Story
This creamy nectar has been a bar classic for over 40 years but who should we be raising a glass to thank for this epic creation?
In early 1970s in Dublin, David Dand and his team set out to make an unapologetically luxurious liqueur.
The idea was straightforward: combine Ireland's rich, quality dairy (helped by a healthy supply of rainfall) with its fine whiskey, the result could be nothing other than delicious.
Early on the team agreed they had stumbled across something epic, but the difficult task was combining whiskey and cream in one bottle without it separating. Armed with their trusty Kenwood kitchen mixer, it took them almost three years to settle on a recipe with all the taste and a significant shelf-life.
Now available in over 150 countries, Baileys is beloved worldwide as the quality go-to for that unmistakable cream liqueur.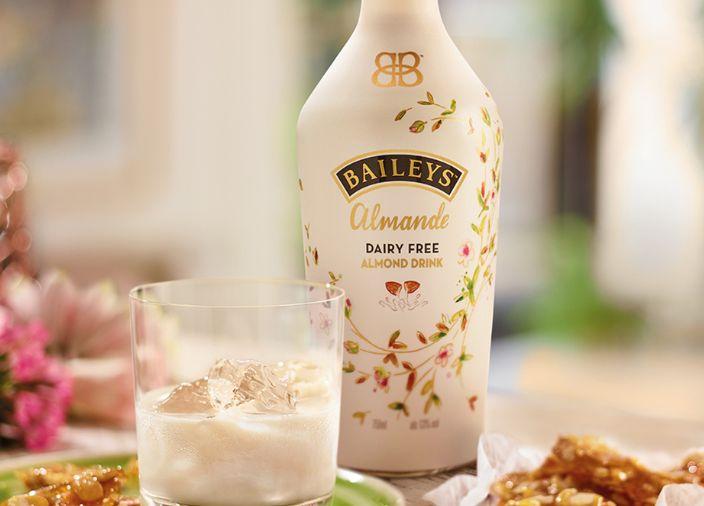 Dairy-free Baileys
Baileys Almande is a vegan-friendly almond liqueur that's light on dairy but heavy on delicious. 
Almande is a

blend of sweet almond oil, cane sugar and purified water

with a touch of vanilla.

With

a light, candied almond profile and lavish mouthfeel,

it's an excellent digestif (neat or over ice) or an ideal component for a dairy-free cocktail or

dessert.

Baileys Almande could be considered

orgeat's 'heavier cousin'

and used to create a more weighted after-dinner drink.

Try in a Mai Tai riff, using a spiced rum with nutty elements to draw out the Almande. It plays nicely with lime, pineapple and orange liqueur notes.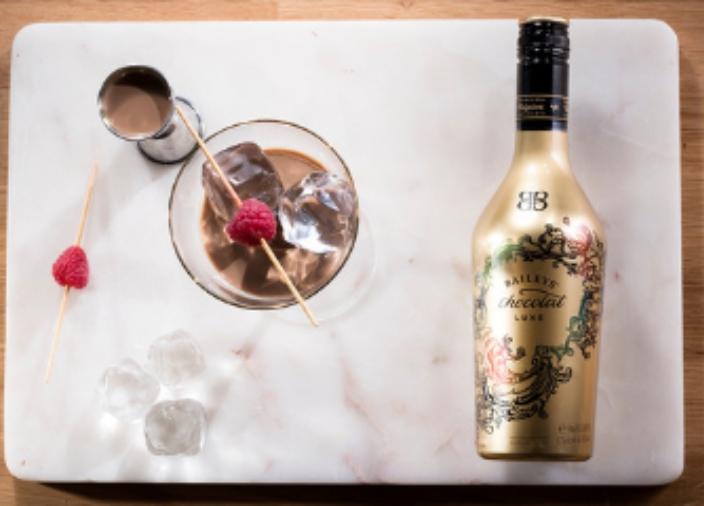 Chocolate Baileys
Baileys didn't hold back when it created the Chocolate Luxe variant 37 years after the original. 
It took the team

839 tries to make an indulgent chocolate liqueur

that matched Baileys' quality and multisensory experience.

An intriguing

science behind Baileys Chocolate Luxe

involved testing out 200 different types of chocolate.

Finally,

a chocolate partner created a bespoke chocolate,

and the team mastered the perfect blend.

With

a luxurious combination of Belgian chocolate and Baileys Original Irish Cream,

it's one of the most impressive drinks to offer chocolate lovers after a meal.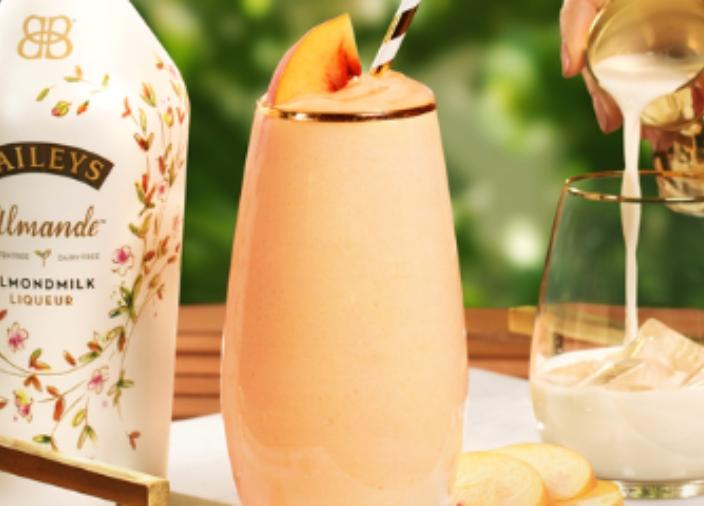 Two Standout Baileys Cocktails
Add a whole world of indulgence to your menus with a simple addition of Baileys. It's an easy way to upsell a dessert or add a layer of luxury to your coffee or cocktails.
Here are two delicious Baileys-inspired recipes to try at your venue:
Baileys Almande Peach Smoothie:

A delightful balance of creamy, nutty, and fruity notes with sweetness from the peaches and vanilla. See recipe. 

Baileys Chocolate Orange:

A harmonious, indulgent blend of zesty chocolate zesty orange with a hint of cinnamon. See recipe.
How to Make a Baileys Chocolate Orange
Key Takeaways
'Give me something different'

: Baileys Irish Cream is a bartender's secret weapon. Its Irish cream and whiskey blend adds sophistication and indulgence to cocktails and desserts.

The Story of Baileys

: Baileys launched in 1974 and combines Ireland's quality dairy with fine whiskey. Today, Baileys is celebrated globally as a premium cream liqueur.

Vegan-Friendly Option

: Baileys Almande is a vegan-friendly almond liqueur offering a dairy-free dessert and cocktail alternative.

Chocolate Luxe

: Baileys Chocolate Luxe is an indulgent blend of Belgian chocolate and Baileys original Irish cream, catering to chocolate lovers.

Baileys Recipes

: The Baileys Almande Peach Smoothie offers creamy, nutty, and fruity notes, and the Baileys Chocolate Orange is a harmonious blend of chocolate and zesty orange with a hint of cinnamon.
For the guest who asks for something a little different, Baileys Irish Cream is an indispensable ally for bartenders, adding sophistication to your cocktail menu and liquid luxury to your after-dinner offerings.
Join Our Community