How to Make Great Whisky Cocktails
Whisky has so much potential in cocktails beyond its traditional serve and is arguably the spirit with the most diversity of flavour, so the application in mixology is endless. Read on as we delve into the history of whisky cocktails through the years, with four classic whisky cocktails for you to try.
Estimated reading time: 5 minutes
The whisky highball is a really versatile serve with an almost endless combination of ingredients and flavours to suit your personal style, season or venue.
Here's a delicious Johnnie Walker Black Label Scotch & Soda Classic Cocktail Recipe for you to try.
Top tip: Add toasted rosemary to your Scotch & Soda highball to really bring out the smoky flavours of Johnnie Walker Black Label.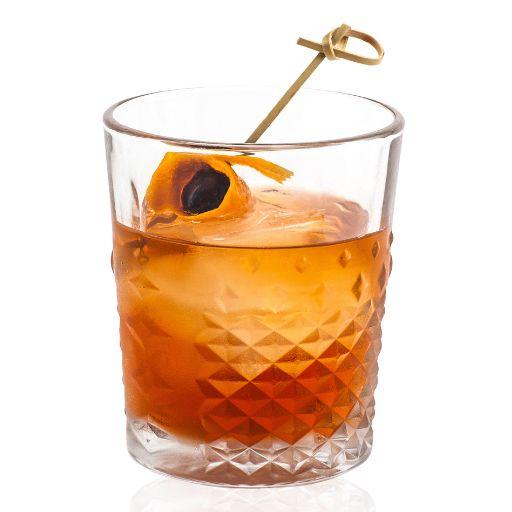 The celebrated history of Whisky Cocktail Culture
Whisky has been distilled in Scotland for hundreds of years and has fallen in and out of favour with customers. Global trends would see the emergence of Tiki Drink culture (1950's – 60's) and Disco Drinks (1970's – 80's) which welcomed the return to classic cocktail culture. The reignition of a bygone era shone a light on whisky in cocktails again.
The modern bartender, now armed with a multitude of global whisky options, started to experiment with liquids believed to be better suited to that of their historical predecessors. Scotch, and Bourbon were finally having their time in the cocktail spotlight. From Highballs to Manhattans, whisky can be adaptable enough to bring out light fruit, floral notes, to deeper, richer and broodier poached fruit character.
How to create easy whisky cocktails
Play around with the whisky choice – Johnnie Walker Black Label is the greatest all-rounder on your back bar, but get creative with other brands, from smokier malts (Talisker) to softer grain whisky (Haig Club).
Don't forget the bitters; fruit, chocolate or dark spice bitters are always a great option.