The Essentials of Modern Vodka
We caught up with James Fowler to explore the essentials of modern vodka, including infusions, drink presentation and unique recipes.
Author: James Fowler, award-winning bar owner
Estimated reading time: 5 minutes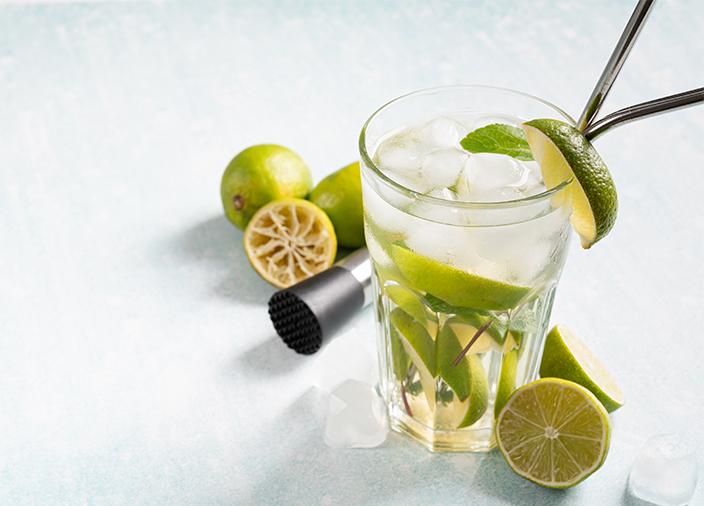 Vodka is a Key Flavour
Vodka is one of the most popular spirits in the drinks industry due to its versatility and suitability for a diverse array of cocktails.
Times have changed dramatically regarding customer knowledge and bartenders' use of vodka, and, thankfully, we're less likely to hear people describe vodka as 'flavourless.' Vodka is both a core product and an advantageous flavour for bar menus. 
 Vodka is best described as having more subtle flavours compared to other spirit categories, making it perfect for lighter and more delicate drinks. Peppery, smooth, silky, citrus and grassy are just some of the common flavour and texture profiles to mention when talking about pure vodka.   
Growth of the Curious Vodka Drinker
Discerning consumers are seeking a greater understanding of distillation and filtration methods, which has tended to put a focus on the more premium or craft vodkas.
On the bar we are talking more about the type of still, the water source, and the raw materials such as wheat when describing to customers about the differences in vodka.
The heritage and story behind vodka brands is also of more interest to consumers. The distillers behind KETEL ONE™ vodka, recently celebrated their 325th anniversary. To celebrate, the bartenders in my bar delivered KETEL ONE™ cocktails to local residents that shared a house number with 325.
Certainly, in my bar, customers are talking more about brands like a friend than just a product. Respect for the industry has definitely improved, be it for the knowledge, the production and the families behind the brands.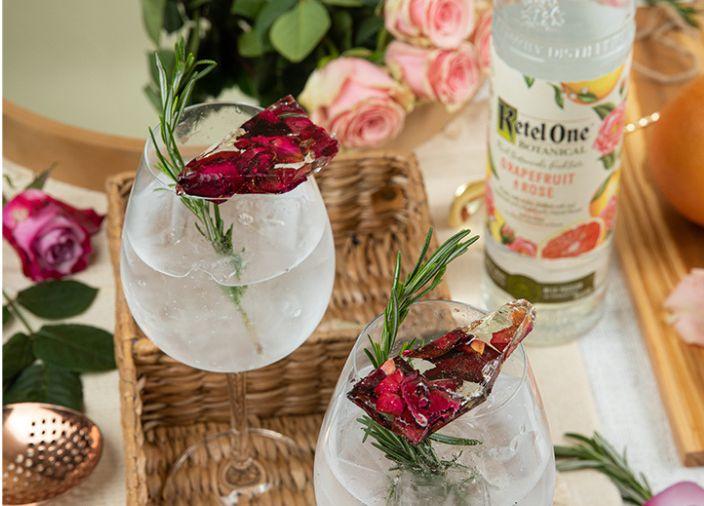 Flavoured and Infused Vodkas
In my bar, The Larder House , we tend to create our own infusions with foraged ingredients. It's a great way to lock in and preserve specialist flavours, like vodka infused with Black Perigord truffles.
For high-volume bars, flavoured vodkas can add dimensions to simple mixed drinks with little fuss or skill required. There is a growing preference towards drier and sometimes savoury cocktails, and flavoured vodkas offer a clean flavour rather than the sweetness of flavoured syrups.
Vodka Presentation
Bartenders are increasingly presenting vodka cocktails and serves to guests in theatrical ways.
Serve a Smirnoff Moscow Mule in a copper mug

- this cocktail was invented in the USA and originally served in copper mugs.

Serve Cîroc vodka in a ceramic bunch of grapes

- this vodka is distilled from French grapes.

Use fine ground charcoal as an edible ingredient

in cocktails or serve in a charcoal-dusted glass - a nod to Smirnoff's pioneering charcoal filtration technique.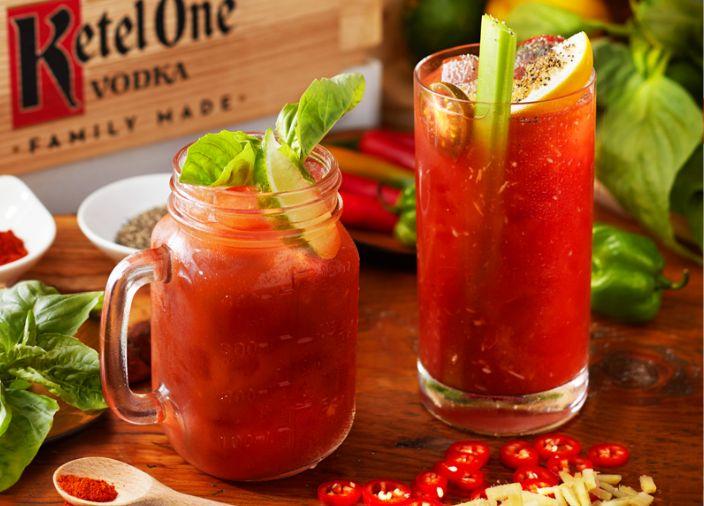 The Best-Seller
One of my bar's biggest-selling vodka cocktails is the ever-popular Bloody Mary, which works fantastically with Ketel One vodka. Not only can the drink look attractive and be presented with such variety, but the ingredients can also be vast and even paired with your food menu.
Try making a Bloody Mary with Ketel One. See recipe.
Vodka on the Rocks
Beyond the cocktail world, vodka is an excellent spirit to serve straight with a cube or two of ice for guests to appreciate and enjoy the quality of the liquid.
Flavoured Waters
Well-crafted mixers encourage signature flavours in the vodka to be expressed. I enjoy making hydrosols (flavoured waters), which are then carbonated to create flavoured soda water. Herbs work great, as do citrus flavours from the peels.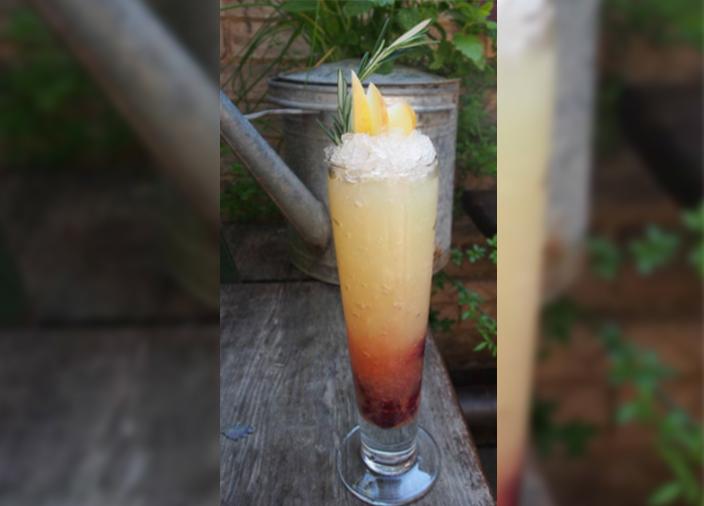 Unusual Vodka Serves
To try some typically heartier vodka cocktails, darker spirits and aromatised wines such as brandy, whiskies, and amaro mix well with vodka. The texture of drinks is also something to play with. I've been playing with fresh whey, typically very silky and saline, great in a twisted, Dirty Martini.
One of my favourite vodka cocktail recipes is a Cherry Pippin Smash, which uses sweet madeira wine. It is a refreshing drink with plenty of fruity and herbal notes.
Try the Cherry Pippin Smash recipe. 
Five Key Takeaways:
Vodka's Flavour Renaissance:

No more is vodka considered flavourless. Tasting notes commonly include

references to

peppery, smooth, silky, citrusy, and grassy

flavours.

Vodka Connoisseurship:

Discerning consumers are increasingly interested in

,

and excited by

,

a vodka's heritage and its distillation and filtration methods.

Flavoured Vodkas:

Flavours can be added by infusing vodka with unique ingredients, and flavoured vodkas offer clean

tasting notes

that complement drier and savoury cocktails.

Innovative Vodka Presentation:

Bartenders can elevate their guests' vodka experience by using copper mugs for Moscow Mules or garnishes like a dusting of charcoal.

Beyond Cocktails:

Unusual vodka serves include mixing it with

dark

spirits like brandy, whisky, and amaro for flavourful and distinctive taste experiences.
As vodka sheds its reputation as a neutral spirit, it emerges as a canvas for nuanced tastes and textures. A growing interest in vodka's heritage, distillation techniques, and ingredients is attracting more customers to this classic spirit. Whether sipped neat, mixed in classic cocktails, or showcased in inventive concoctions, vodka will forever captivate and inspire.