TOP RETRO COCKTAILS THAT ARE STILL POPULAR TODAY
Retro cocktails are winning the hearts of bartenders and guests. Here, award-winning Kaitlyn Stewart explores four that have become popular serves.
Author: Kaitlyn Stewart, World Class Global Bartender of the Year Winner, 2017
Estimated reading time: 5 minutes
Some cocktails stand the test of time while others have a moment before being forgotten or replaced. And some make a comeback, when both bartenders and guests rediscover old favourites. Kaitlyn Stewart delves into nostalgic serves – many of which have featured in pop culture, from TV series to books and movies – and how you can make them your own.
1. The Old Fashioned
The Old Fashioned is the definition of a cool, vintage cocktail. Dating back to 1806, it came about after one Harry Croswell wrote to a newspaper to describe a cocktail as a mixture of any spirit, water, sugar, and bitters. While this recipe didn't specify whisky, this is what the Old Fashioned became synonymous with in later years.   
While its name remained elusive for decades, the Old Fashioned was popular through the 19th century. George Kappeler outlined the traditional recipe in Modern American Drinks in 1895 and it has been a bar menu staple ever since. 
The Old Fashioned is not just an icon but has featured heavily in mainstream culture. Popular TV show Mad Men is just one example, where the series' protagonist, Don Draper, is known for his crisp advertising copy, sharp sense of style, quick wit, and his favourite cocktail – the Old Fashioned.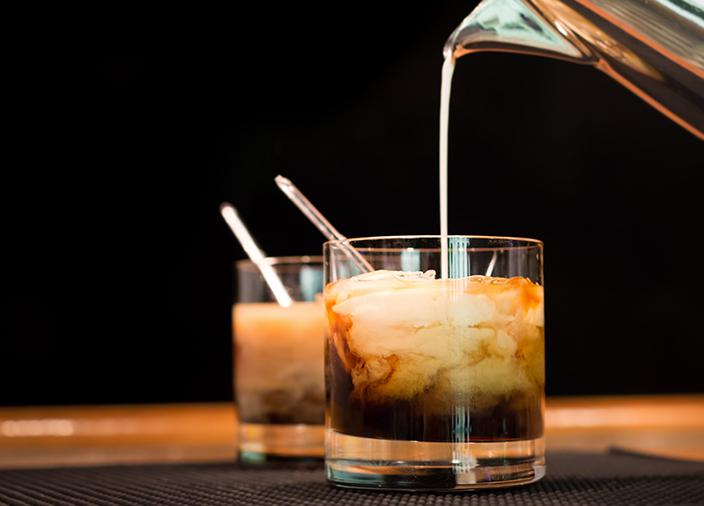 2. The White Russian
The White Russian is a popular cocktail, created in the 1960's, made famous by the cult 90's film, The Big Lebowski, and popular to this day.
Originally a variation of another vodka cocktail called the Black Russian – created in Brussels in 1949 – the name 'White Russian' was first spotted in the Oakland Tribune in 1965.
An obscure cocktail by the late 80s, it arguably had the starring role in the 1998 Coen Brothers classic, The Big Lebowski, which saw main character 'The Dude' set off to the supermarket in search of cream — one of a White Russian's three classic ingredients.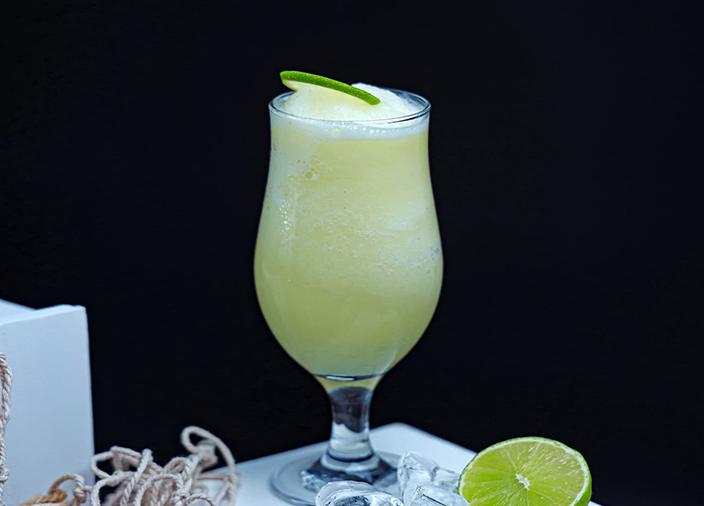 3. The Gin Rickey
While most retro drinks have a shaded past, the history of the Gin Rickey is clear. Named after the democratic lobbyist, Joe Rickey, it became a staple during the late 19th century, gaining further popularity in the 20th century through the writer F. Scott Fitzgerald.
Rickey liked combining bourbon and carbonated water. He asked a bartender at Washington DC's Shoomaker's Saloon to add lime to his highball – creating the Bourbon Rickey.
A simple twist on this soon became more popular: the Gin Rickey. Exchanging the bourbon for gin saw the botanicals amplified through fresh lime and sparkling water.
The drink was a favourite of F. Scott Fitzgerald and is mentioned in his novel, The Great Gatsby.
4. The Hemingway Daiquiri
The story goes that Ernest Hemingway, a loyal regular of El Floridita, loved the Daiquiri. When his favourite bartender, Constantino Ribalagiua, decided to lighten up on the rum and add cherry liqueur, the Hemingway Daiquiri was born (although it was originally known as the Papa Doble, after Hemingway's Cuban "Papa" nickname).
From its creation in 1921, it has appealed so much that people still love it today, and it's now officially recognised by the International Bartenders Association.
When you make a Hemingway Daiquiri, you might find it needs even more sweetness than El Floridita made it. It's common for mixologists to add a touch of simple syrup to the recipe to make it just a little more mellow.
Key Takeaways
If you only learn to make one cocktail, make it the iconic Old Fashioned.

Bring your White Russian out of the 90s by experimenting with milk alternatives like horchata.

Relive the Roaring Twenties like Gatsby with a Gin Rickey, a perfect zero-sugar cocktail.

Indulge your inner intellect with a Hemingway Daiquiri and impress everyone with your 'Papa Doble' knowledge.

Consumers are loving the nostalgia trend right now; these pop culture classics are sure to be a hit.
Join Our Community
Join our global community on Facebook and Instagram, and let's interact! Become a member of Diageo Bar Academy for free today and get loads of extras, including exclusive access to our free menus, recipe cards, courses, and more!