Exciting Ways to Serve Gin
Learn the most popular ways to serve gin and the leading trends that get your guests excited by the spirit.
Author: Tristan Stephenson, gin expert and writer
Estimated Reading Time: 6 minutes
Serve Gin Like an Expert
Gin has now established itself as a big-time spirit and one of the most popular worldwide.
With multiple gins packed with bursts of botanical notes and aromas, guests can't get enough of the dry, crisp flavour. This dominance in popularity has led bartenders to utilise gin in new, exciting ways, birthing trends and serves worth offering at your venue.
Join Tristian Stephenson, leading gin expert and author of 'The Curious Bartenders's Gin Palace', to uncover the top trends and find new recipes to enhance the way you serve gin.
Current Trends
One newer trend in the gin industry is the opening of new bars that are dedicated purely on gin.
This is possible because many brands have extended their lines to offer new flavours and unique profiles, making a bar like this viable and exciting.
Within these bars, you'll find most stick to traditional serves to showcase the gin in its purest form, as the innovators of the past intended.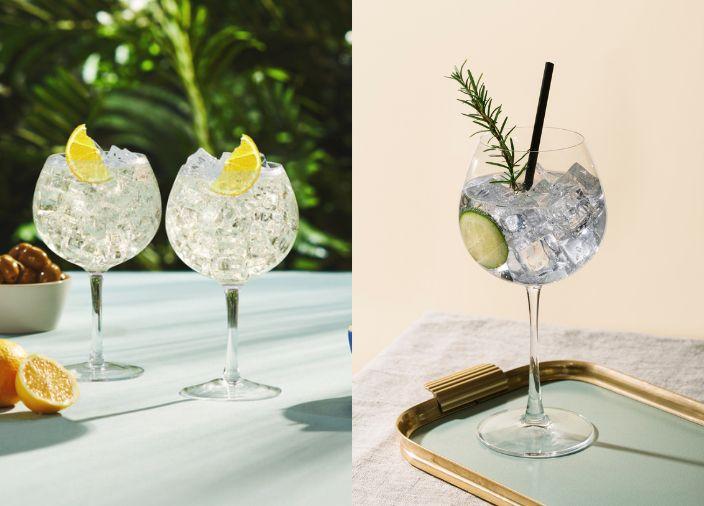 The Classic Gin & Tonic
Despite the innovation and growth of gin, the old classic still holds firm as the best way to sample gin. This serve remains popular because of the influx of different tonic water brands and flavours, meaning there are more combinations guests can sample.
Pairing specific gins with the right tonic has become an art form, and learning to match flavours and aromas can make you a much more accomplished bartender.
Try pairing juniper-forward gins with bitter tonic water to amplify the characteristics of the berry. When serving floral or citrus-heavy gins, match them with a zesty tonic to tie the serve together.
Garnish Experimentation
A gin and tonic isn't complete without an appropriate garnish. Usually, a simple lemon or lime slice would work, but many top bartenders use different garnishes to elevate their serves.
Today, it's popular to use more interesting fruits, vegetables and spices to impart more flavour to the cocktail. The problem is that these can do more harm than good.
Garnishes affect the balance of a good gin and tonic and can negatively impact the flavour if you use the wrong one. Used well, they should elevate and celebrate the flavours of the serve.
To ensure this, Tristan recommends a few rules when garnishing gin and tonic:
Use

woody herbs

for garnishing bright and

citrus-driven gins

. Think rosemary, sage, or thyme.

For classic gins with a juniper flavour,

garnish with citrus

like the classic lemon, lime, or grapefruit.

It's often best not to garnish delicate, floral gins, but

soft fruits

like raspberry or cucumber can work well.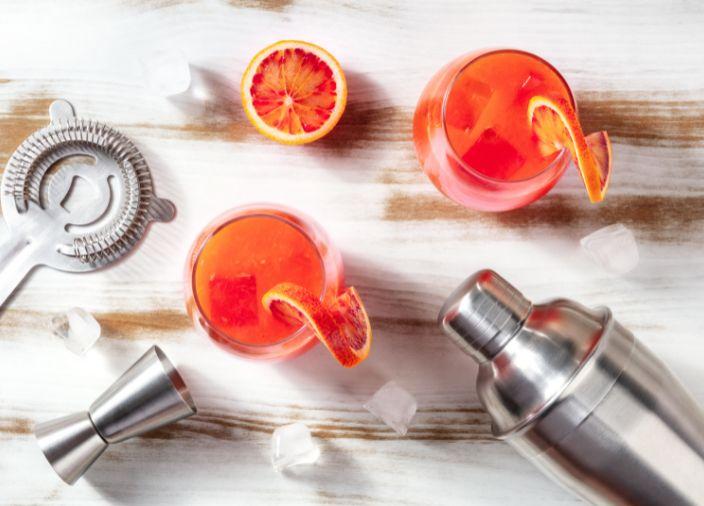 Gin Cocktail Trends
Gin cocktails are making a resurgence, as customers are increasingly curious about the gin serves that emerged in the early 20th century.
Often paired with vermouth, such as in a classic Martini, the growth of boutique vermouth brands and new releases has driven the gin cocktail trend further.
Try adding these gin cocktails to your menu to meet customer demands:
The

classic Martini

. A popular summer drink thanks to its crisp mouthfeel. To serve a quality martini, chill your spirits and glass in a freezer to prevent dilution.

The

Gin Fizz

is a great cocktail and universally loved. The combination of citrus and egg whites creates a great texture for the drink, and the gin offers lovely floral notes and spice.

For a zingy and wild berry hit, offer a

Clover Club

. This sweet cocktail relies on quality grenadine, so make your own with fresh raspberries and pomegranate.
You can also offer one of Tristan's creations, the Salted Gin Rickey. Based on a bourbon cocktail from the 1880s, gin has been swapped in and is served with no sugar, making it distinctive from a Gin Collins.
The Salted Gin Rickey Recipe uses salt to buffer the lime's acidity, giving the cocktail a nice balance.
Key Takeaways
Gin is now one of the most popular spirits served in bars, and many bars focused exclusively on gin are opening.

Gin and tonic is still the most popular serve, especially as more gin varieties and tonic flavours emerge.

Many bartenders are garnishing their gins & tonics in unique ways. Use woody herbs to garnish citrus gins, fruits like lemon and lime for juniper gins, and light fruits for floral gin.

Classic early 20th-century gin cocktails have made a comeback. Add these to your menu to excite guests.