Johnnie Walker Black Label: Festive Whisky Cocktails
Johnnie Walker Black Label is loved for its intense, sweet vanilla that pairs easily with different flavours. Check out these amazing seasonal cocktails you can make with this scotch whisky.
Estimated reading time: 6 minutes
Festive occasions, such as Thanksgiving, Hanukkah and Christmas, offer a special moment for guests to explore seasonal drinks and flavours. Regardless of the holiday, it's great for bars and bartenders to offer delicious and evocative cocktails to warm the soul.
Johnnie Walker Black Label, a staple on every bar shelf, is one of the festive favourites. This scotch whisky is rich and complex, lending itself to numerous exciting cocktail combinations.
In this blog, we will look at what make a good festive cocktail, how to promote these serves and share some simple cocktail recipes you can craft during the holidays and deliver flavourful serves to guests with every pour of Johnnie Walker Black Label.
What makes a good festive cocktail?
There are 3 key elements that make a good festive cocktail.
1. Flavours
You want your cocktail to really evoke the festive senses by using key flavours and aromas that people associate with this time of year. Examples of popular flavours are cinnamon, cranberry, gingerbread, peppermint, orange and chocolate.
2. Presentation
Use this opportunity to impress your guests while they are celebrating and give them a serve that only tastes great but also looks great. For example this could be adding an extravagant festive garnish and serving the cocktail in an unusual glass.
3. Can be made quickly
As we know the festive period is a busy time and it's important that your seasonal serve doesn't take too long to make but still maintains that quality and consistence. A great tip is to consider whether you can pre-batch your cocktail and then use your time to perfect the presentation.
How to promote your festive cocktails?
1. Festive Menu
Create a bespoke festive menu outlining your new key serves. These serves could be a popular twist on the popular cocktails in your venue or completely new.
2. Promote Online
Promote your new menu online via your website and social media in the months leading up to festive period. You could also upload beautiful images of your new cocktails on your social media throughout the festive season and encourage guests to tag your venue in their photos.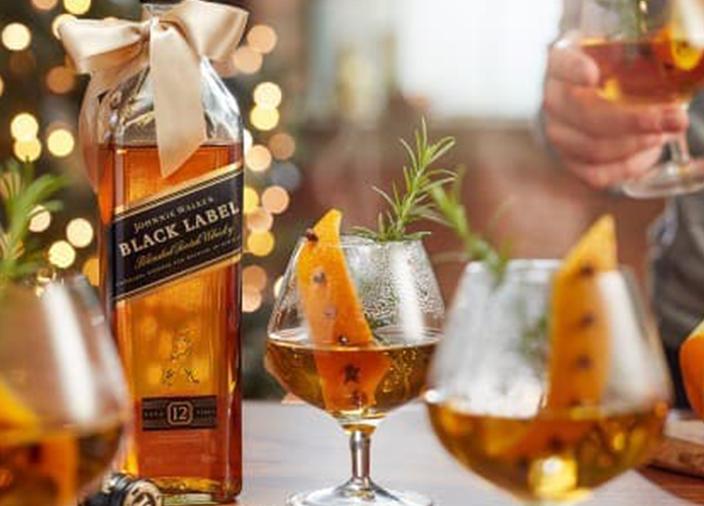 Black Hot Toddy
The hot toddy is a simple drink that you can easily make in minutes. The drink is pleasantly warming on a chilly day, and it has all the comforting aromas we associate with the holidays. Yet, it's light enough that it won't ruin dinner. 
Or you can serve your toddies after dinner as the perfect companion to desserts like pumpkin pie and apple cobbler.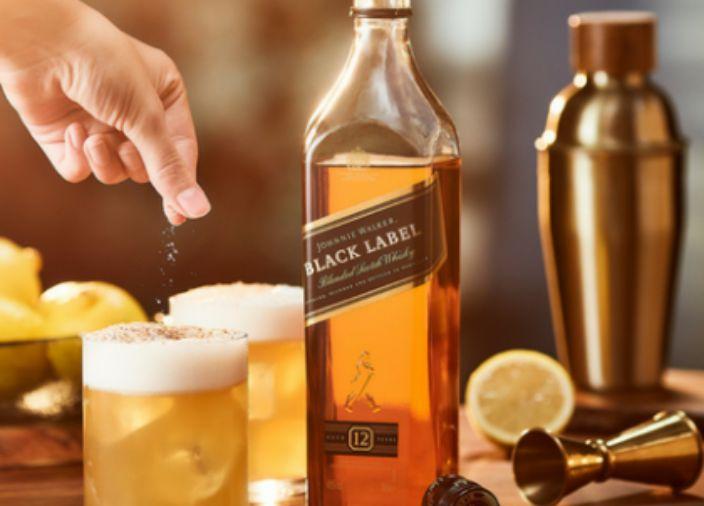 Sherried Dandy Sour
The dried fruit flavours we often describe in Johnnie Walker Black Label are evocative of Christmas cake. And, the heavier and more full-bodied Speyside malts in the whisky really lend themselves to festive favourites, such as sherry and nutmeg. 
Help partygoers ring in the New Year with a Sherried Dandy Sour cocktail. A sprinkle of cheer for any celebration.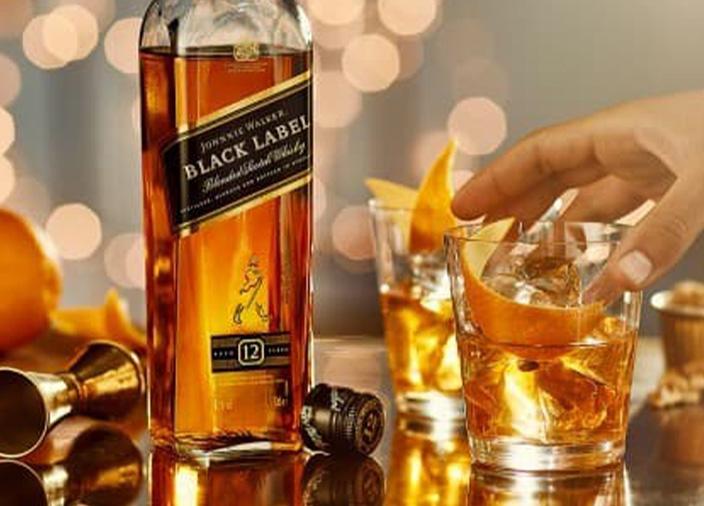 Walnut Old Fashioned
Nuts complement the Highland and Speyside flavours that are blended in Black Label. So why not suggest this twist on a classic cocktail before a celebratory dinner? Walnut Old Fashioned is crafted to complement the rich flavours of a festive meal.
Key Takeaways
Festive flavours, presentation and how quickly you can make the cocktail are important to consider when making a festive serve.
Create a bespoke festive menu and ensure you promote it online via your web site and social media.
The dried fruit flavours in Johnnie Walker Black Label are evocative of Christmas cake and make it the perfect whisky to make festive cocktails with
Upskill with Diageo Bar Academy
Want to keep up to date on cocktail trends and get access to exclusive content on bar guides, recipes, flavours, beers and more? Sign up to Diageo Bar Academy today for unlimited access to it all