Giving Back To The Community
Discover how two bartenders are supporting and giving back to their local community.
Authors: Fay Barreto, Founder at Mr. Bartender & The Crew
Anna Sebastian, Hospitality Consultant
Estimated reading time: 4 minutes
HELPING OTHERS HELP YOU
It can be challenging for bartenders to look outwards, especially as things get busy. However, many in the industry have experienced the benefits of offering charity and support. Whatever you do, your work can impact many people, including yourself, benefiting those around you and improving your local area.
Anna Sebastian, a hospitality consultant & non-profit founder, and Fay Barreto, Mr. Bartender & The Crew founder, share ways they've helped others in the community and how it's impacted their bar career, well-being, and more.
Fay's Story
Working predominantly in India, Fay saw a demand to build a strong community of women and LGBTQIA+ bartenders, an underrepresented portion of the population.
To combat this, he started to spend time recruiting and training as many people from the background as possible, eventually launching Mr. Bartender & The Crew to help teach those who have lost jobs and livelihoods.
Mr. Bartender & The Crew isn't the only way Fay has helped the community. His projects have also helped people off the streets, put their children through school, and provided an online community for the people of Bandra to get support on whatever they need.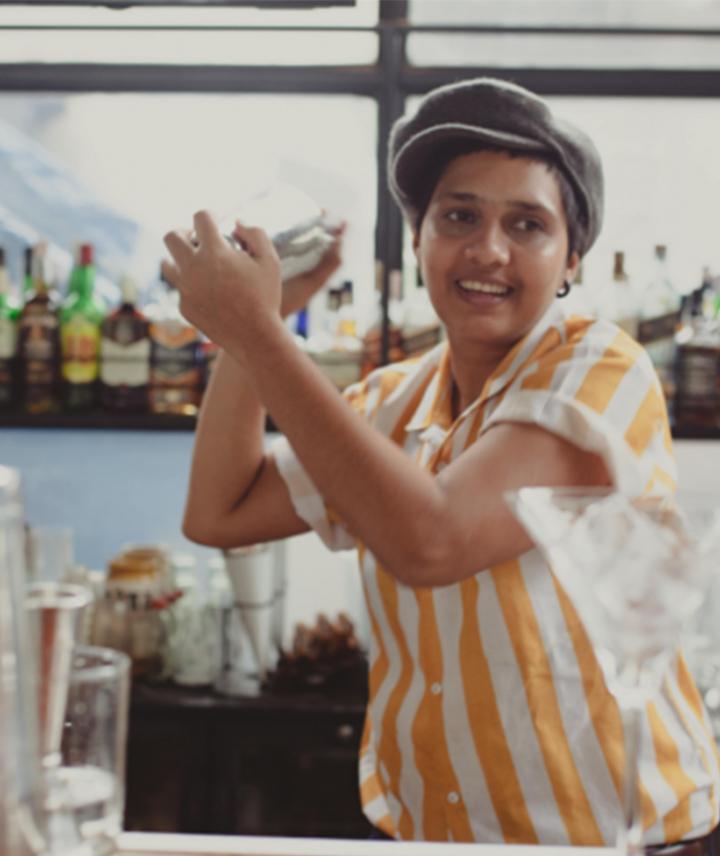 ANNA'S STORY
During the lockdown, Anna founded Under One Sky to help set up a response team to help people experiencing homelessness during this challenging period.
The group started as a team of volunteers that handed out food, drink, clothes and toiletries to those who needed it and got support from a Punjab restaurant in Covent Garden that helped them serve hot meals.
The thing that hit home was the amount of people we met that were from our hospitality industry that had been made homeless due to the lockdown and had either been made redundant or simply could no longer afford rent.
Anna Sebastian
HOW TO SUPPORT OTHERS
If you're inspired to start helping others, here is some advice from Fay and Anna on how to get started:
Start by helping those who need it. It's always best to focus on individuals when starting out.

Figure out what the person you're trying to help needs and wants. You may think buying a meal for someone struggling is helpful, but they may benefit more from a place to stay.

Find a way to fit your efforts around a schedule. There's always time to help if you're passionate, but you need to plan when you will make these efforts.

Adhere to all local laws and government guidelines when reaching out to your community.
KEY TAKEAWAYS
Helping those in communities similar to yours can be a great way to give back.

Offering support goes beyond just giving food and money. Education can be a great tool to help people out of difficult situations.

Helping others can make you feel more fulfilled and happy, improving your outlook on life.

Start small, helping individuals first before working to support a wider community.
Looking for further inspiration? Get free access to exclusive, training, news, trends and resources when you sign up as a Diageo Bar Academy member.