How to Use Chocolate in Your Cocktails
Looking to add chocolate to your cocktail menu? Try out chocolate liqueurs, bitters, garnishes or infusions and impress your guests!
Estimated reading time: 2 minutes
The history of chocolate is said to have begun in modern-day Mexico, where the cacao tree is native. The cacao bean was once used as a form of currency to buy anything from livestock to produce. Originally, only prepared as a drink, chocolate was served as a bitter liquid that was then mixed with spices or corn puree for extra flavouring. Have you ever tried using chocolate in your cocktail creations?
Adding chocolate to cocktails can be done in several ways, whether it's chocolate ingredients like liqueurs or bitters, garnishes or fun techniques like infusions. Chocolate can be highly versatile without making your drinks overly sweet or even overpowering in flavour.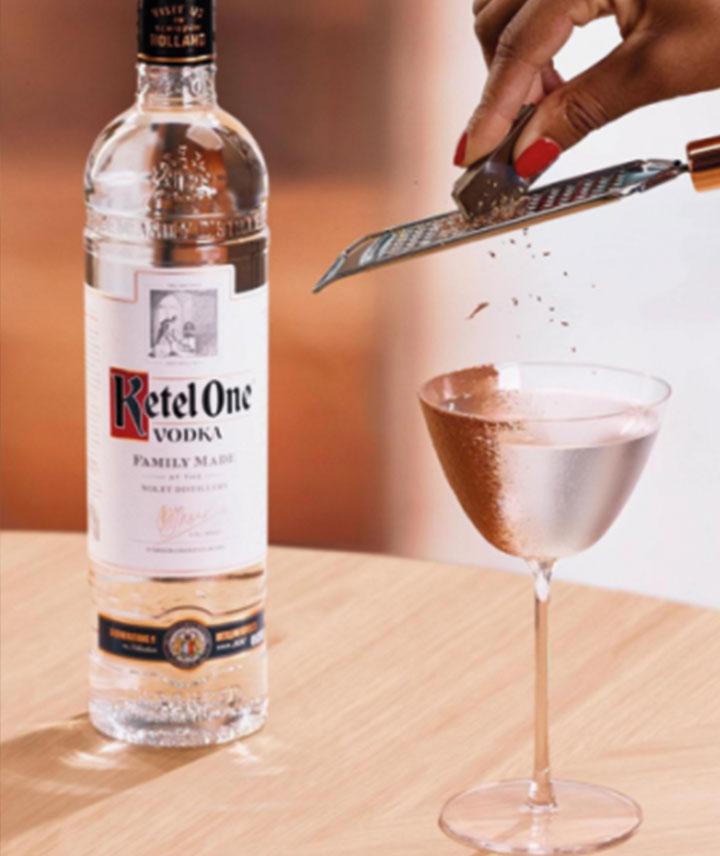 1. Use chocolate bitters or liqueurs to bring chocolate elements to your cocktails:
Using chocolate-flavoured bitters or liqueurs is a real classy touch to any stirred-style drinks like an Old Fashioned or a Negroni. Try making this 20th Century Cocktail using White Crème de Cacao.
2. Garnish your drink with chocolate:
Whether you choose to melt, shave, or use a piece of chocolate to garnish, you can add an exciting and tasty component to your drink without overpowering the other ingredients already in your creation.
3. Infuse your spirit with cacao:
Infusing with Cacao will give a chocolate taste without sweetness or creaminess. You can experiment with infusing spirits, liqueurs and vermouths with cacao.
Download our cocktail recipe card to see how to infuse Don Julio Blanco with Cacao Nib and create a Straw Hat Cocktail.