Made in the highest and coldest working distillery in Scotland, with water from a loch at 2000 feet, Dalwhinnie whisky thrives on extreme conditions – creating a liquid full of sweet honey flavours.
Estimated reading time: 5 minutes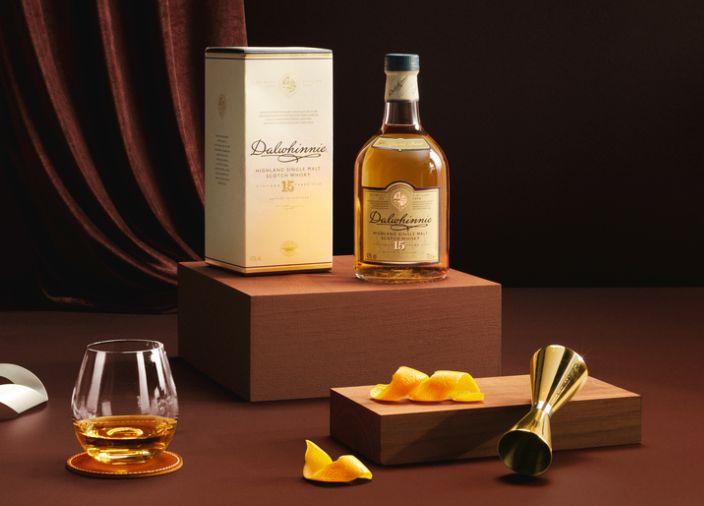 Dalwhinnie Distillery
Built in 1897, Dalwhinnie distillery is situated between the gentle, grassy style of the Lowlands and the heather-honey sweetness of Speyside which begins some 25 miles to the north.
Meaning "Plain of Meetings" in Gaelic, Dalwhinnie's name is a reference to its location at a junction of old drove roads, between two mountain ranges. Although beautiful and ancient, the distillery site is not without its drawbacks: a fire in 1934 caused a four-year closure, with rebuilding hampered by bitterly cold winters and twenty foot snow drifts.
Year after year the distillery and its workers survive the coldest of conditions to produce this smooth, golden whisky. In fact, in 1994 Dalwhinnie was confirmed by the Met. Office as having the coldest average recorded temperature - 6.0c - of any inhabited Scottish region.
FLAVOUR PROFILE
Dalwhinnie 15 Year Old whisky has smooth, soft and lasting flavours of heather-honey sweetness and vanilla followed by deeper citrus-fruit flavours and hints of malted bread.
Perfect Serve
The clean, heather flavours of Dalwhinnie's 15 Year Old calls for a neat serve with the option of a little still spring water.