The connoisseur: aged for a rich complex taste.
Estimated reading time: 3 minutes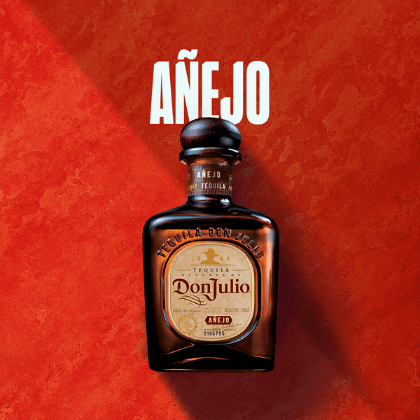 About
When it came to perfecting tequila, Don Julio knew time was of the essence. One of the first distillers to age tequila for longer, he created a unique balance of smoothness and complexity.
Flavour Profile
Rich, distinctive and wonderfully complex.
Key Facts
Añejo Tequila is aged for more than one year, and Don Julio ages their Añejo Tequila for 18 months.

Don Julio chose to age his tequilas in American white-oak barrels. Obsessed with perfection, Don Julio chose the ageing length that would yield the most exceptional taste.