Estimated reading time: 5 minutes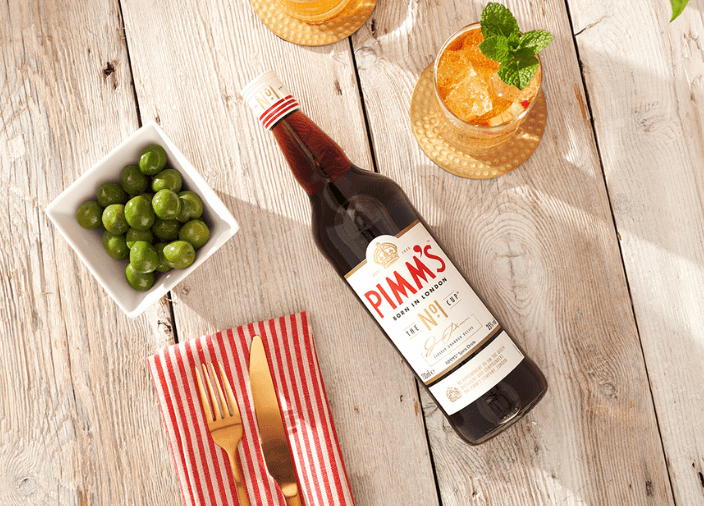 A Guide to Pimm's
Pimm's has been intrinsically linked with the British summertime for years, so it's no surprise the drink is rooted in British history.
Founded in London in 1840 - the same year King's College Hospital was opened - it was a time for celebrations. It was James Pimm who blended his famous No.1 Cup - a secret recipe of gin, herbs and liqueur - as an aid for digesting oysters in his London Oyster bar.
To this day, the recipe behind the iconic Pimm's No. 1 remains a closely guarded secret. The complex fruity notes of bittersweet caramelised orange, fresh citrus and herbal flavours are perfectly balanced with refreshing lemonade.
The taste of Pimm's is a mystery to be savoured, not solved.
Flavour Profile
Pimm's No.1 Cup is the classic. The gin-based secret flavour has stayed true to James Pimm's 1840 discovery - and it's been a quintessential part of the British summer ever since.
Whilst often the centre point of British summer celebrations such as Wimbledon or Royal events, Pimm's is enjoyed globally. Offering those living across the world a celebratory moment of connection with British culture.
Interesting Facts
Pimm's is so highly regarded that it received a "Royal Warrant" in 2010

Established in, 1840. Pimm's No.1 Cup has become the perfect British summer drink

 
Perfect Serve: The Pimm's Flavour
The brand's most renowned cocktail is a Pimm's No.1 Cup (or a Pimm's No.1 Jug if you're serving Pimm's No.1 to a larger group). A rich amber hue, the combination of gin and earthy botanical flavours in Pimm's No.1, alongside strawberries, oranges, cucumber and mint, makes for a perfect summer's evening drink for your guests. Try other ingredients such as wild berries for a seasonal alternative!