Our Brands
Smithwick's Ale
Smithwick's is Ireland's original red ale, crafted with pride since 1710.
Estimated reading time: 2 minutes
Interesting Facts
John Smithwick went into the brewing business with Richard Cole after moving to Kilkenny in the early 1700s.
Since then, nine generations of Smithwick men worked all their lives to establish the beer and its name.
A clear beer with a rich ruby colour and creamy head.
The aroma is clean and delicate with individual notes, and from the top fermentation by the Smithwick's yeast, come aromatic esters, creating a fruity aroma. The aroma hops, added late in the boil, contribute clean, fresh floral notes.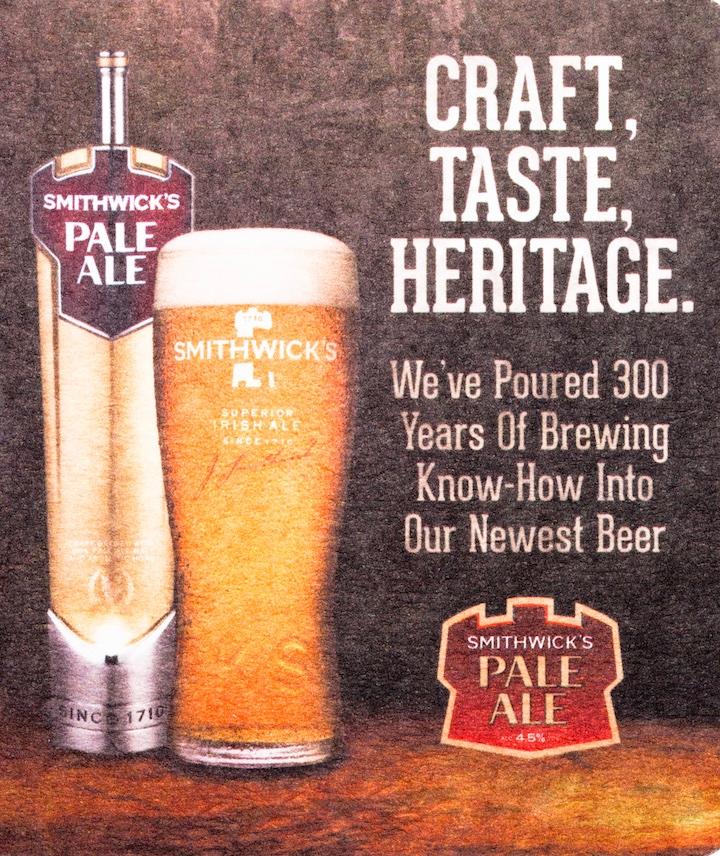 Range
Smithwick's Red Ale is the brand's most renowned expression with it's Ruby Red colour. It has a refreshingly balanced taste, with a blend of mild hops, sweet malt, and roasted barley. The gentle bitterness of the hops is perfectly complemented by the sweet, malty notes. 
Smithwick's Pale Ale is deeply golden in colour and inspired by old recipes from the Brewery. Full of flavour, with a long finish, Smithwick's Pale Ale golden malt beer is fruity, and grassy. It's brewed with aromatic Amarillo hops for a fuller, fruitier flavour.
Smithwick's Blonde Ale is crisp, clean and citrusy. It's perfectly balanced blend of Polaris hops, citrus aromas and malty flavour.