Guide to Online Reservation Systems
Find out how online booking can help your venue increase sales, reduce no-shows and improve customer experience.
Author: Lee Tennant
Estimated watch time: 21 minutes
The Opportunity
With more and more guests using their smartphones, location apps, review websites and social media to find a good bar or restaurant, reservation systems are a huge opportunity to boost sales and offer table bookings at the touch of a button.  
Lee Tennant from Access Hospitality shares how to find the right reservation system for your venue to help manage guest flow while maximising table covers and revenue.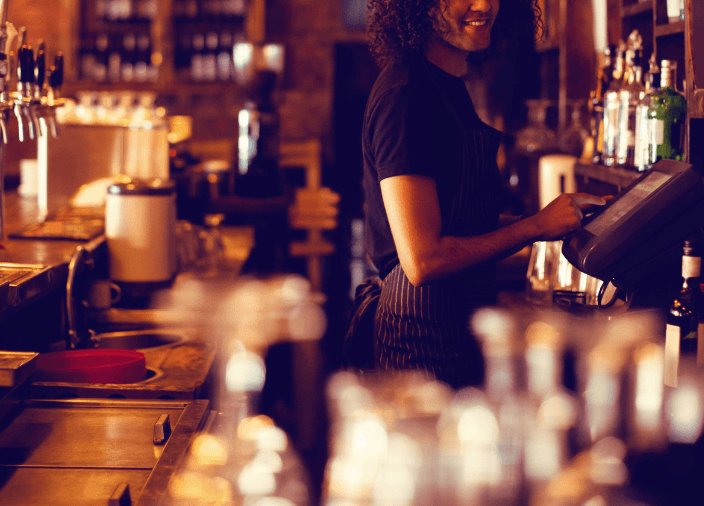 What is an Online Reservation system?
An online reservation or booking system is an online version of a pen-and-paper diary that offers a more complete customer journey and tools to manage guest flow.
It provides customers with a seamless online booking experience and provides you with opportunities to upsell while also managing capacity. It will include a database or a Customer Relationship Management system (CRM) to help you continue to build a relationship with your guests after their visit.
As part of the customer journey, venues also use the online booking space for upselling and communicating upcoming events and promotions.
Choosing the Best Online Reservation System For Your Venue
Every business is different, and every provider offers a different set of features, so when it comes to implementing an online booking system it's important that you do your research and find one that's the best fit for your business.
How to Get the Most Out of Online Reservations
Four Key Considerations:
Make a list of all the features you need

– Think through what you want from a booking system, for example

,

customising the platform with your branding, external calendar sync, reporting, ability to upsell with packages and promotions etc.

Compare the different providers

– Evaluate the price, customer support and read reviews from other users.

Sign up for a trial

– Get a feel for what the booking system can offer and how easily your team can use it. If you're deciding between two solutions, this is an excellent way to make an informed decision.

Train the team -

Once you've chosen the right booking system that works for your business, schedule time and train relevant staff to use it.
Top Tip: Make sure all staff are fully trained in how to use the online system. No matter how perfect it is, if your staff aren't trained properly, it will only create issues rather than income.
Avoid No-Shows
A booking system will help you tackle people not turning up for their reservations and make sure you're not losing revenue. It will help you to:
Email or text guests

as soon as they have made their reservations to confirm the details.

Issue automatic reminders to guests on the day of their booking. These could include details about specials, deals or events as further incentive to show up.

Provide the option to cancel the booking and

free up the table if they no longer require it.
Top Tip: If no-shows continue to be a challenge, consider taking a deposit or pre-payment when a customer makes their reservation.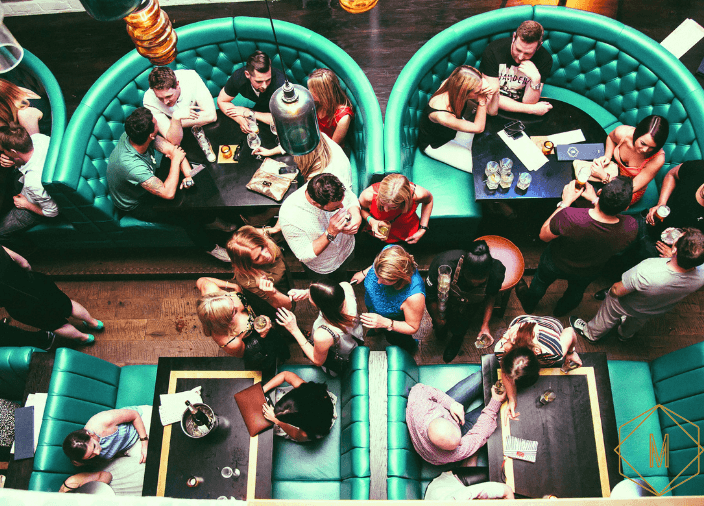 Manage Capacity
For busy venues, efficient capacity management is essential to help the team manage the flow of customers and avoid losing sales. 
Visual floor plans are a great feature some online booking systems offer. Allowing you to see where there is space and how often you can turn tables.
Enhance the Guest Experience
An online booking system does more than manage reservations; the enhanced features support staff so they can provide an elevated service to your customers.
How to stay connected with your guests online:
Birthday, anniversary or special occasion

– Offer guests a voucher to encourage them to celebrate special events at your venue.

New menu launch

– Let your guests be one of the first to know about a new menu and offer a discount for them to come in and try.

Promote specials

– Make guests aware of any new or limited-time offers running they can avail of.

Ask for feedback

– Follow up after a booking with a survey to learn more about their experience and get feedback.

Reward loyalty

– Offer a discount or special offer to guests who have made a certain number of bookings.

Send notifications

– If bookings become available, you can update regulars to inform them so they don't miss out.

Offer preferred seating

– If the guest routinely requests a specific seating area in the restaurant or bar, identify the pattern and pre-empt their preference for their next visit.

Make informed recommendations

– You can make recommendations based on past purchase behaviour, for example, if a guest previously ordered a specific drink, bottle of wine or snack.
These touches remind customers that your business values their custom, which would not be possible – or would be an arduous task - for restaurants using a paper diary for reservations.
Key Takeaways
Implementing a reservation system will

boost enquiries and sales

.

Giving customers the option of booking online will ensure you

never miss a booking.

Use communication options that the reservation system provides to

diminish the number of no-shows.

Manage capacity

using your online booking system by planning your table layout virtually.

CRM features will help your business stay connected with guests and

build loyalty.
Reservation systems are integral to the smooth running of a venue. They can help manage guest flow while maximising table covers and revenue and perhaps most importantly, save time which you can use to deliver excellent service to your customers.