How to Survive a New Year's Eve Shift
For most bars, New Year's Eve is a busy one. Learn how leading bartenders make the most of this busy shift.
Estimated reading time: 6 minutes
New Year's Eve is one of the biggest nights of the year for bars across the Globe! Consumers come out in numbers to reflect on the past year and look forward to the exciting year ahead. Make sure you give them a night to remember.
We've talked to some of the world's leading bar staff to find out how they ensure New Year's Eve finishes the year with a bang! Learn from the best with these exciting and inspiring tips.
In a rush today? Scroll down to our key takeaways.
James Gentile, Leading Australian Bartender, Perth: Make the Night Special
On New Year's Eve, you have your regular crowd, but you also find a lot of people that usually wouldn't be out. I get a real kick out of these people because everything is a new experience for them, and you can really shine. 
Quick tips to survive a New Year's Eve shift: 
Champagne flutes - you can never have too many!

 

We're here to serve the guest, try not to get carried away with the party. Still, it is important to be part of the fun, just find that balance.

 
Top tip: Don't overwork during New Year's Day - bartenders deserve time to celebrate as well. 
Check out James' New Year's Eve Cocktail below.
Paradee Sahathanasomboon - World Class Finalist and Bartender: Be Ready for Anything
Bartenders always finish their shift later than usual on New Year's Eve. It has a more relaxed atmosphere and often unusual things happen so be ready for anything.   
My tips to survive a New Year's Eve shift:   
Be ready and make sure you prepare everything thoroughly behind the bar

 

Ensure you have enough product and glassware at hand and try to find ways to speed up your service

 

Enjoy the atmosphere and join the fun so you can make it a memorable night for your customers

  
Top tip: Enjoy it! 
Check out Paradee's New Year's Eve Cocktail below.
Andrew Joy, Leading Maître D', Melbourne: Always be Professional
New Year's Eve is a great night to work, people are there for a fun time, are open to suggestions, and are ready to try new things.   
My tips to survive a New Year's Eve shift:   
Get a good sleep the night before

 

Eat a good lunch and celebrate the last bit before the shift

 

Be realistic about how busy it will be – it's demoralising for staff to work on New Year's Eve when not needed

  
Top tip: Working as bartenders and bar staff, we know that our New Year's Eve celebration starts after everyone else has left the bar. Your turn to have fun will come, so be professional for the night and you will enjoy your celebrations more.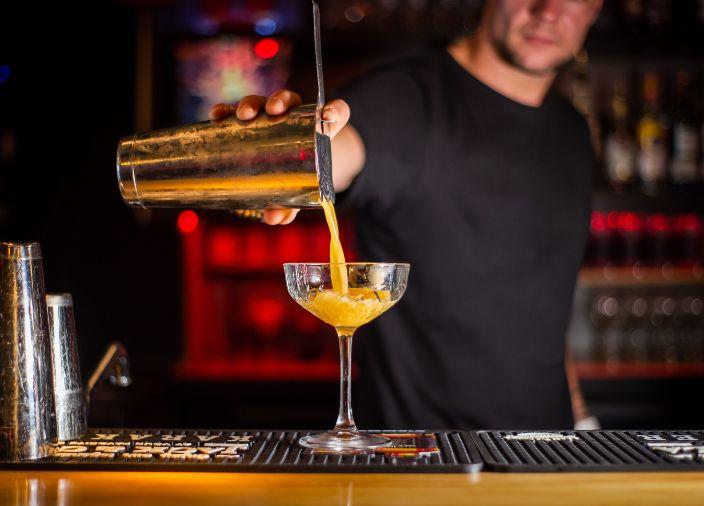 Misja Vorstermans, One of Amsterdam's Leading Bartenders: Improve your Speed and Efficiency
I always like working during on New Year's Eve, because I get to see many wedding proposals and get to bartend on yachts. One year, I was flown to St. Barth's to make drinks for the rich and famous. 
My tips to survive a New Year's Eve shift:   
First, you prep, and then you prep some more

 

Make sure there's food for the staff if it is an all-nighter

 

Create a shorter cocktail list to improve speed and efficiency

 

Make sure you are well-rested and stay hydrated throughout the night

  
Top tip: Have a 'day after' team so that the night shift staff don't need to restock or clean.
Check out Misja's New Year's Eve Cocktail below.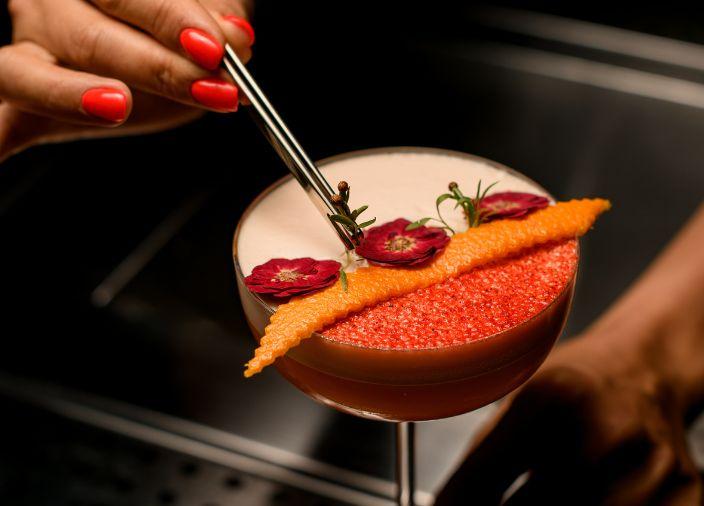 Lynnette Marrero, Leading New York Bartender: Team Talks are Important
New Year's Eve is a big occasion and a night of grand celebration. Many bars close for special events so the experience can be different from the norm.   
My tips to survive a New Year Eve's shift:   
Make sure your drink specials are manageable, you have plenty of sparkling wine and champagne chilled, and gather the team to talk over service for the evening

 

Set up a well-rounded menu of champagne cocktails to plan for the evening and give your customers a focus

  
Top tip: Wait to celebrate with your team after the bar closes and always drink responsibly. 
Check out Lynnette's New Year's Eve Cocktail below.
Key Takeaways
Prepare as much as you can in advance.

Make sure you and your team are fed, hydrated and well-rested.

Explore a shorter menu or cocktails that are faster to make to speed up service.

Remember that you'll have time to enjoy the celebrations afterwards.