Festive Cocktails for Hosting Guests at Home
Author: Evan Stoeve, Australian World Class Champion 2021
Estimated reading time: 5 Minutes
Hosting at Home
The festive period can be a very busy time for those in the bar industry, but if you do manage to get a day off, you may find family and friends knocking on your door for a festive cocktail!
Don't just turn to the standard and boring mulled wine and Egg Nog, showcase your amazing skills and choose some inventive and exciting serves to impress them.
Australian World Class Winner, 2021, Evan Stoeve gives his top tips for hosting and shares his special festive Bramble recipe for you to try.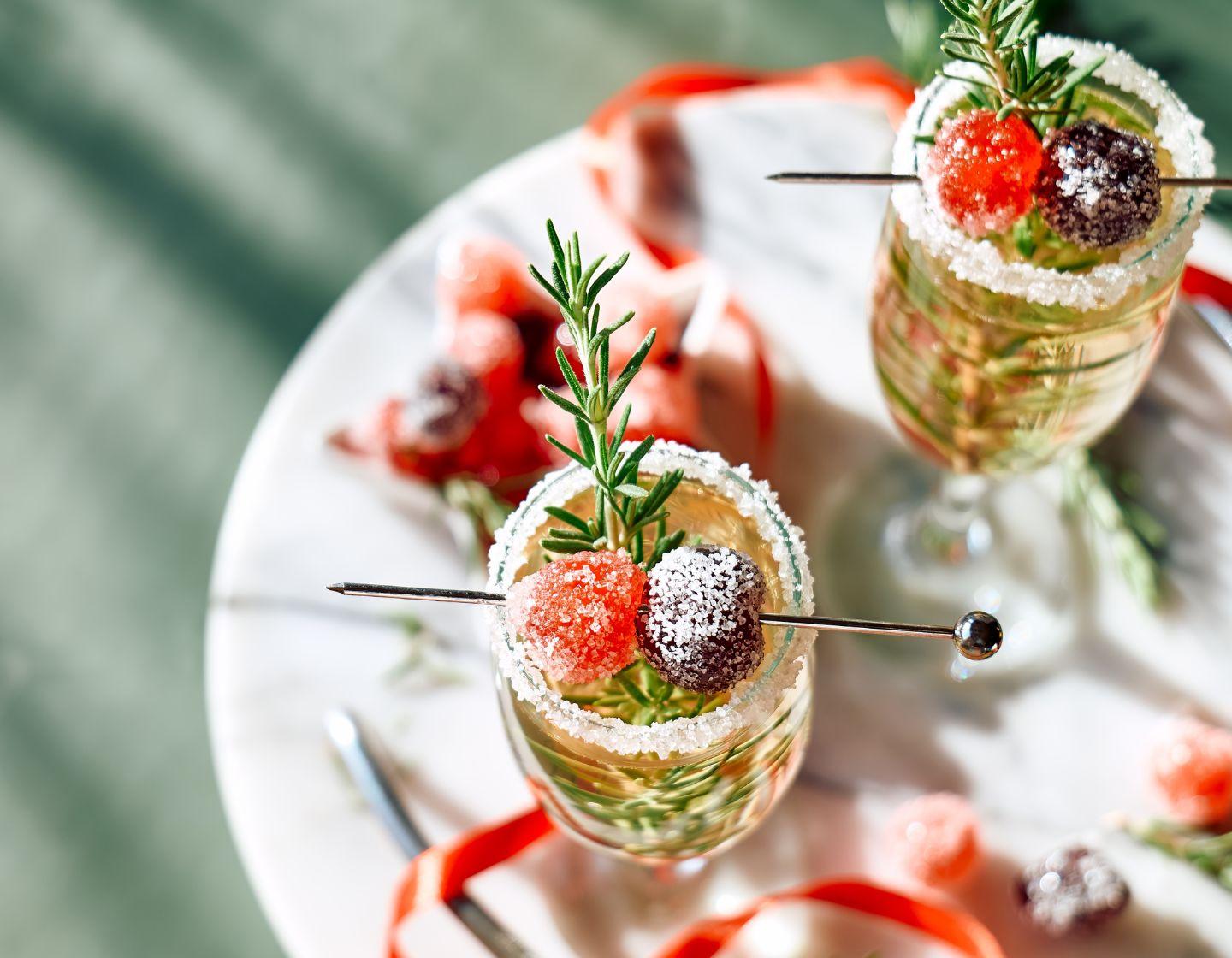 Evan's Festive Drink Tips
If you've found yourself hosting during the festive season, here are some tips to improve the overall experience and make your drinks the star of the show.
Pair your drinks with complimentary  food and create a flavour experience. For example, seafood like prawns and oysters work well with crisp lager or dry champagne.
Think about the fullness of your food and drink when pairing. Fatty dishes go well with light drinks, whereas lighter salads can be served with something creamier.
Pair contrasting flavours when serving drinks with food. Contrasting flavours are different tastes that go well together, such as banana and parsley.
Festive occasions can often last longer than other celebrations, so keep your drinks low alcohol to encourage responsible drinking.
When making cocktails, pre-dilute and batch them to help you save time and effort while making them easier to serve.
Evan's Festive Bramble
This Festive Bramble is the perfect cocktail to serve on the big day. It uses seasonal fresh cherries to create a sweet and homely drink. Download the recipe card now to make your own.
Showstopping Festive Cocktails
If you want to go all out and impress your guests over the festive season, try these inventive yet easy-to-make cocktail recipes.
Key Takeaways
Enhance your festive meal experience by pairing light, crisp drinks with fatty dishes.

Offer drinks that contrast or complement the flavours of the meal.

Batch prepare drinks beforehand for an easier serve.

Get inventive with various Christmas themed cocktails.
Related content
Find more festive flavour inspiration!