Future Flavours: Drink Trends Revealed for 2023
As life has somewhat returned to normal, drinks trends and the way guests are consuming alcohol is shifting. To find out the latest scoop and to stay ahead of the competition, keep reading!
Estimated read time: 5 minutes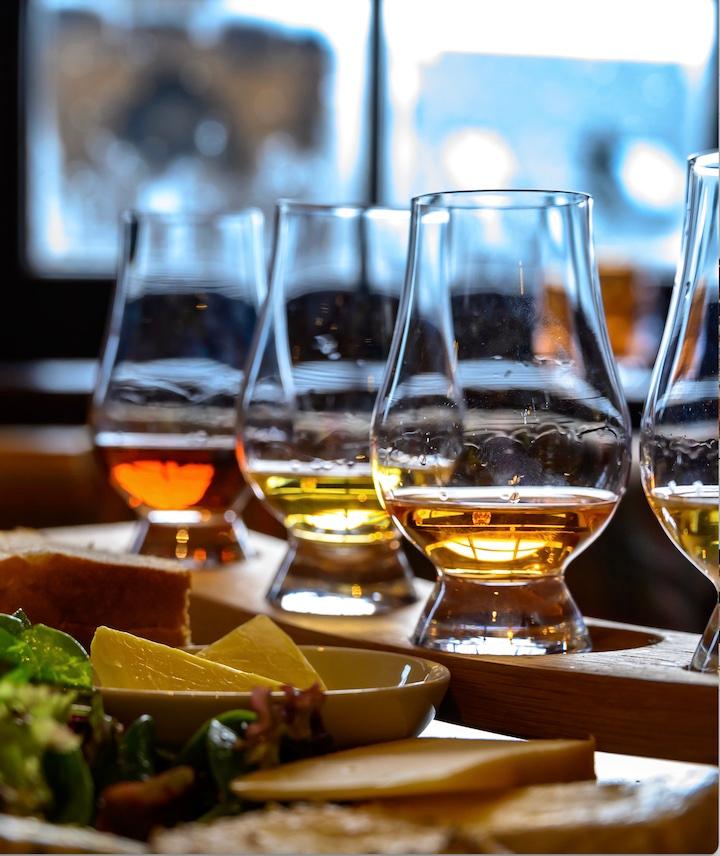 Add more flavours to your spirits category
Not only is there a rise in demand for high-end spirits, consumers are also seeking unique flavours within this category. It's clear that the multi-sensory experience has become a priority, much like spritz drinks and the feeling of summer that the drink evokes.
According to the WSTA, flavoured rum sales have doubled since 2019, and flavoured gin represents approximately 40% of the total gin market and this is expected to continue.
How can you jump on this trend?
Take a look at your stock list, have you got any new flavours in there? If not, we would recommend that you take your most popular spirits, and add some new flavours. Whether it is a spiced rum, or an orange gin , you are sure to smash your guests' expectations. Adding these to your signature cocktail serves will also help to introduce new customers to this trend.
Value doesn't mean cheap - Premium drinks are in
As the cost-of-living crisis continues, consumers are reconsidering their spending habits. From cutting down on TV streaming services to ordering less drinks in their local bar, but demanding the best quality. People are expecting to significantly change their spending patterns when it comes to non-essential items over the next 12 months.
CGA data reveals some consumers are increasingly focused on value. Value doesn't necessarily mean cheaper, and only 13% will choose cheaper options when out. Consumers desire both value and quality, so quality should be demonstrated across different streams; brand offerings, messaging and serve strategy. 56% of consumers are likely to pay more for a better-quality drink and 55% can be influenced by bartender recommendations, even if they have already decided what to drink.
Premiumisation has become very popular across alcohol and alcohol-free options. IWSR Drinks Market Analysis reports there are number of key factors driving premiumisation:
Guests are more concerned about their health
Increase in desire for sustainable products and knowing their background
Consumers are drinking less alcohol and actively seeking premium alternatives
How can you upsell premium products in your bar?
The role of knowledgeable bar staff can present trade-up opportunities for premium offerings. Venues need to provide excellent training for their staff, and develop a clear pricing strategy to present a great opportunity to upsell.
Stories can be a useful technique for upselling a premium product. For example, you may discover the smoky, rich flavours of a premium tequila, and decide to use it as a replacement for a traditional tequila in your cocktails. This might take a little more explanation for guests to understand, therefore having a nice narrative about the flavours, or aging process can go a long way.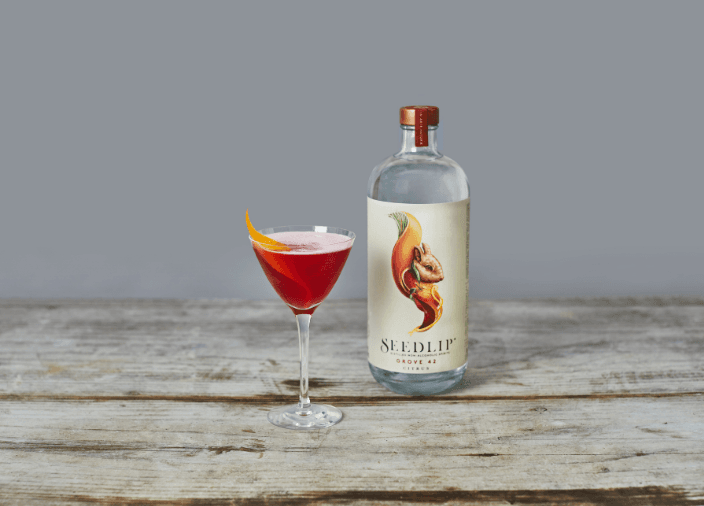 The Low and No Craze
We all saw our guests ordering more alcohol-free options and this trend isn't going anywhere! Why are more customers choosing low and no drinks? Consumers are increasingly conscious of both their health and the impact on the environment.
Research suggests that the trend is influenced by a desire to lead a more balanced, healthier lifestyle, as well as a healthier bank balance! So, people are drinking less per occasion and choosing lower alcohol drinks more frequently. More and more people are choosing to stop drinking altogether.
Low and No Alternatives
We've noticed lots of low and no alcohol drink alternatives and ready-to-drink options now available; CBD drinks and Hard Seltzers. According to CGA data, the number of low and no drinkers are increasing globally, with over 1/5 predicted to consume even more of these drinks than they did last year, so you can see why bars should be making space for low and no serves. If you're not offering these drinks, you could be missing out on exceptional profit margins.
Make the low and no trend work for you
You've understood the assignment and want to add low and no options to your bar menu, but not sure how. Well, here are some real-life examples of bars leading the way.
Wildcrafters, Florida, USA - A sober curious bar that has caught the attention of Gen Z customers. Their craft, zero alcohol cocktails include interesting flavours and Instagrammable glassware and their customers are making sure to capture their visit on social media.
Learning: If you want to excite your non-drinking customers, offer them something other than just a coke or lemonade. Don't be afraid to get really creative with your alcohol-free alternatives and create unique cocktail recipes. Adding in trending flavours like peanut butter is a really smart way to spark interest.
Redemption Bar, London - They offer vegan food and non-alcoholic cocktails (two trends in one). Again, their presentation attracts regular attention on social media. They have a wonderful take on classic cocktails and great alcohol-free drinks.
Learning: Don't over complicate it. You can put your own spin on the classic cocktails, and offer a nice twist for those seeking alternatives. For example, you can create alcohol-free versions of classic serves, like a Tom Collins, but swap out regular Gordon's gin for their alcohol-free version. That's nice and simple.
Adding Spritz to Your Menu
Originally enjoyed as an aperitif, the spritz has recently experienced a dramatic rise in popularity, initiated by one drink in particular: an orange bitter spritz. This trend has evolved into spritzes of all natures, from wine spritzers to gin spritzers – which is the beauty of this drink, it's adaptability!
A Modern Menu Essential
So, what is it about the spritz that has resonated with consumers? The healthy mind-set plays a key role here, in particular amongst Gen Z guests. Those guests are seeking a 'light', low calorie option, that can be considered more 'natural' as opposed to drinks containing more artificial ingredients and luckily for the spritz, it fits into this requirement perfectly.
We've also noticed that consumers are drawn to the cultural aspect of spritz cocktails. It adds to the overall experience of the drink. In fact, CGA data reports that 78% of consumers would choose a spritz serve at least occasionally. The spritz is generally a longer drink, meaning that less alcohol is consumed over a greater period of time, adding to the narrative of guests ordering less, yet more premium drinks.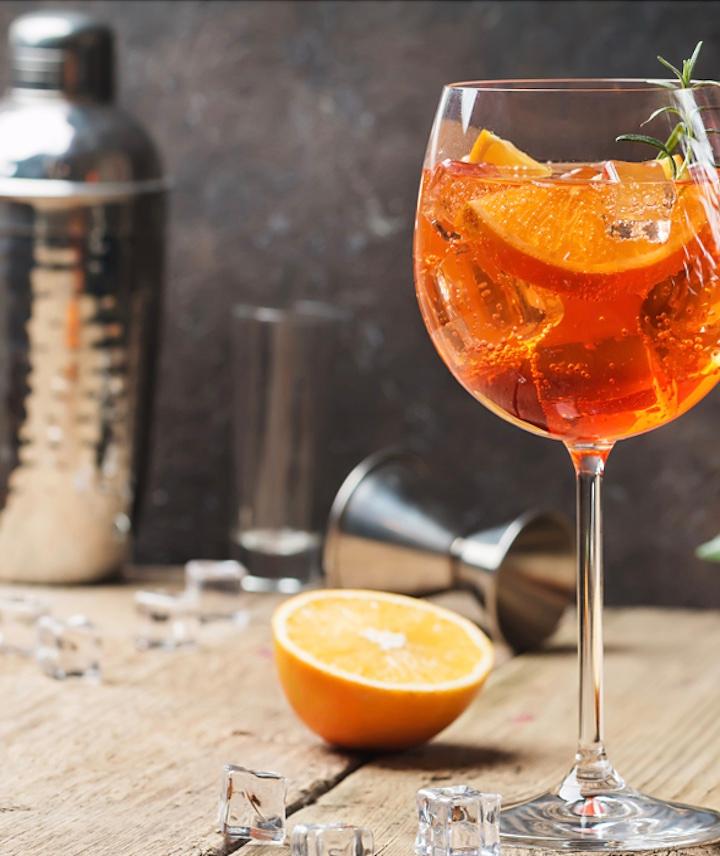 Key Takeaways
There is a rise in demand for high-end spirits, consumers are also seeking unique flavours.
Flavoured rum sales have doubled since 2019.
Premiumisation has become very popular across alcohol and alcohol-free options.
Offering low and no alcohol alternatives can increase profitability.
Add spritz cocktails to your menu to satisfy consumer demand and offer a 'light', low calorie option.
Want to keep up to date on cocktail trends, learn from the experts and get access to exclusive content? Sign up to Diageo Bar Academy today for unlimited access to it all.