Guinness
Hop House 13 Lager
Estimated reading time: 3 minutes
History & Heritage
This double-hopped beauty is just one of the delicious brews created by the talented team at the home of experimentation in Dublin, the Guinness Open Gate Brewery.
Named after a 100-year-old hop store building at St. James's Gate, Hop House 13 is a crisp, full-flavoured golden lager, brewed with Guinness yeast, Irish barley and the best hops from both Australia and the USA. It has a sweet, fruity aroma, with hints of apricot and peach, and subtle malt notes breaking through.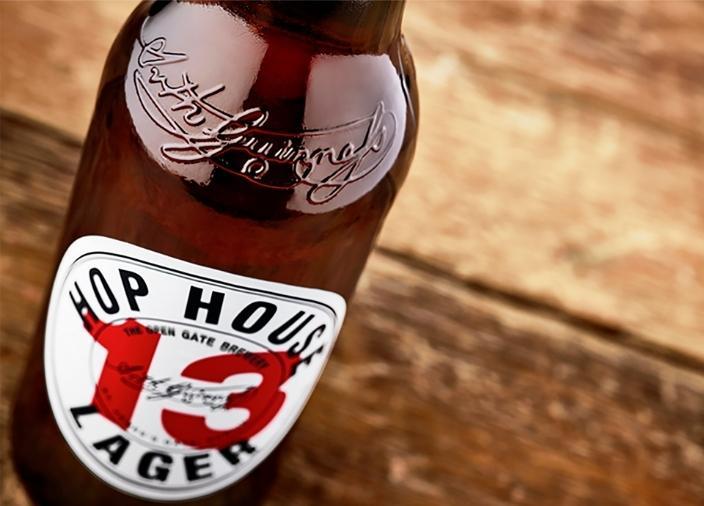 Tasting Notes
A crisp and full-flavoured lager with subtle malty notes and fresh hop aromas with hints of apricot and peach.
Aroma: Light and hoppy with floral and citrus notes.
Flavour: Full flavoured lager, hoppy with hints of peach and apricot.
Palate: Lively palate, crisp and refreshing taste.
ABV: 5%
Appearance: Golden amber lager with a thick frothy head.
Interesting Facts
Hop House 13 is named after a storage building in the St. James's Gate Brewery in Dublin.

Although a lager, Hop House 13 usually uses Guinness yeast.

Brewer Peter Simpson created the beer because he doesn't like lagers and wanted to make a lager he liked to drink!

Hop House 13 has notes of peach and apricot, making it perfect to pair with food.