Founded by Charles Tanqueray in 1830, learn more about Tanqueray gin's history and heritage, as well as its production in the Cameronbridge Distillery today.
Estimated reading time: 2 minutes
History and Heritage
Tanqueray has led the way in the gin category for nearly 200 years with an unshakeable attention to quality. 
It all started in 1830 when Charles Tanqueray set up his Vine Street distillery in Bloomsbury in London and started to experiment with the world's finest botanicals - creating over 300 recipes in the process. 
The result was Charles' extraordinary Tanqueray London Dry recipe which has helped define the standard for all London Dry Gins ever since.
Tanqueray Gin Production Today
Today, Tanqueray is crafted at the famous Cameronbridge Distillery on the banks of the River Leven in Fife, Scotland. Led by Master Distiller Terry Fraser, the team continues Charles Tanqueray's legacy, ensuring Tanqueray's quality stands out against all others. 
At the distillery, there are three large copper pot stills used to make Tanqueray London Dry. One dates to the reign of King George III and has been in continuous use for over 250 years - it's been nicknamed 'Old Tom'.  
The distillery also crafts other Tanqueray variants including the first-ever super-premium gin, Tanqueray No. Ten. It took the team two years of experimenting to create this exquisite gin, crafted using a small pot still from the 1950s known as 'Tiny Ten'.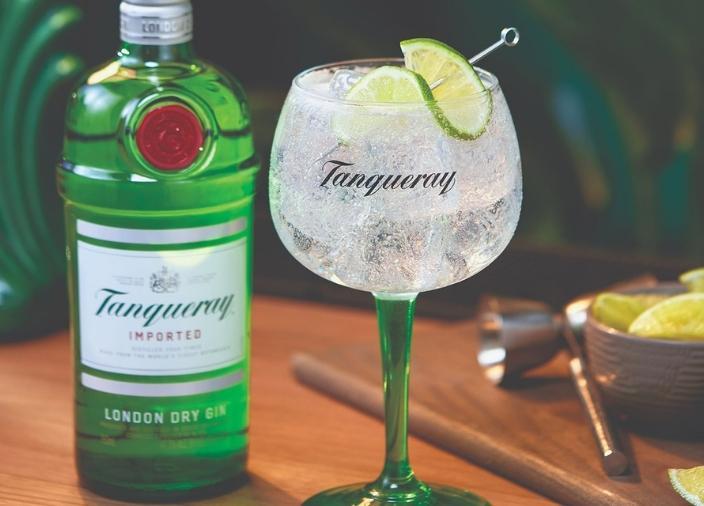 INTERESTING FACTS
Only 1 in 10 of all botanicals received at the Tanqueray distillery have the quality to go into Tanqueray. 

Charles Tanqueray created over 300 recipes that form the inspiration for nearly all of the Tanqueray gins today, including Sevilla and Malacca. 

 
Learn More
Learn more about the different Tanqueray variants and the perfect serve for each with this gin flavour navigator!
Keep up to date on your favourite spirits and get access to free e-learning bartender training by signing up as a
Diageo Bar Academy member
today.