Blogs & Inspiration
A HIGHBALL FOR EVERY SEASON
Diageo Brand Ambassadors and bar professionals from around the world share their recipes and tips on creating delicious highballs all year round.
Authors: Katie Nagar, Santiago Michelis, Jo Last, and Rian Assidao
Estimated reading time: 4 minutes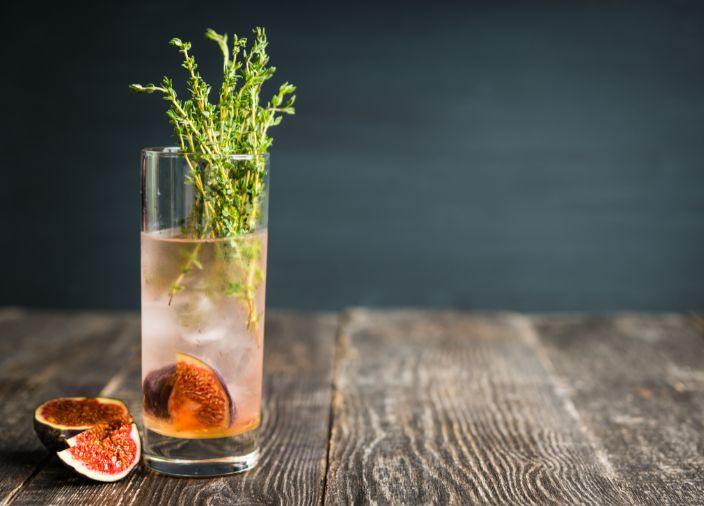 Autumn – Katie Nagar, Australia
Highballs can work with an almost endless combination of ingredients and flavours. This works in a bartender's favour as they can create a delicious highball for any occasion (or in this case, any season).  
When creating a seasonal highball, the most important factor for me is using in-season ingredients that are fresh, local and at their peak. In New South Wales, Australia, autumn is the perfect time for orchard fruits like pears and figs; Johnnie Walker Black Label is the perfect pairing here as it has rich and fresh characters that match well with these ingredients. 
I also like to incorporate emotional connections into my drinks. I spent most of my life growing up in the eastern United States where autumn is an entirely different experience to Australia where I currently live. The beautiful changing leaves, the crisp air filled with aromas of wood and drying foliage is reminiscent of the 'woodsy' character of Johnnie Walker Black Label.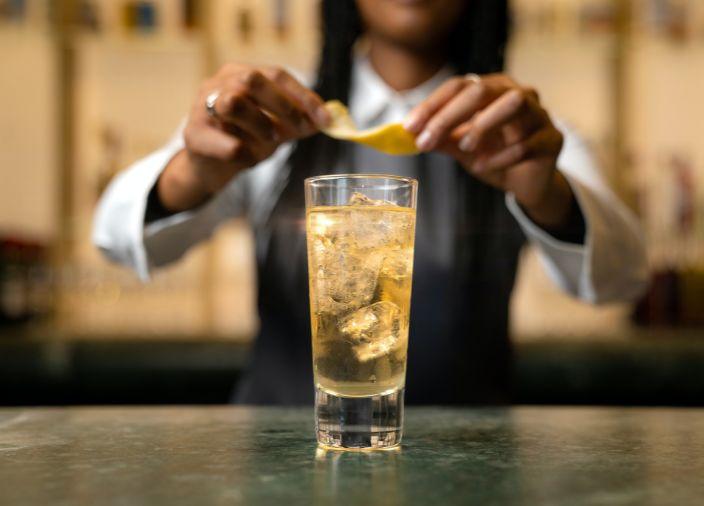 Winter – Santiago Michelis, Argentina
Winters fortunately aren't too cold in Buenos Aires, there's year-round sunshine and a smell of fresh grass in the air.  
As neat whisky is the typical serve, we need to be creative with our creations of the highball. My highball recipe is simple and focuses on nature. It features Johnnie Walker Black Label, while combining innovative ingredients that pair well with winter flavours.  
Fresh fruits from Speyside malts such as apples and pears, hints of vanilla and a smoky kick as a backbone will still shine when mixed in this long drink – warming flavours that are perfect to enjoy in the cold!  
Spring – Jo Last, United Kingdom
For Spring, I bring to you a highball that embodies these months in the UK.  
Spring brings bright, tart and fruity rhubarb from the famous Yorkshire triangle and this, combined with the fresh grassy nature of dill, creates a perfect fresh tasting seasonal spring highball which embodies the beginning of the warmer months.  
Rhubarb compliments the smoky notes of Johnnie Walker Black, meanwhile infusing the dill into the vinegar lifts the highball while adding acidity and a subtle fresh garden aroma. 
Summer – Rian Assidao, Philippines
Summer is my favourite season as I can enjoy the sun, sand, and waves. Here in the Philippines, we only have two seasons: the wet season and summer. Johnnie Summer is my go-to highball while visiting the coast - refreshing, fizzy, fruity, and cold. 
A great way to enjoy the heat of summer is with a fresh and fruity highball. This recipe is a combination of the fruity and subtle smokiness of Johnnie Walker Black Label with the fruit flavours of apples, cranberry, and lime soda. 
Become a member of Diageo Bar Academy for free today and get loads of extras, including exclusive access to our free menus, recipe cards, courses, and more!
Related Content
Find more cocktail inspiration!