The Mojito: A True Icon
The Mojito is a drink that has navigated the peaks and troughs of fads and trends for decades and has rightly earned its legendary status. Here, we give youshare the story behind this iconic drink and show you how to make it.
Estimated reading time: 3 minutes
As with many cocktail superheroes, the Mojito's origin story is shrouded in mystery. We trace the story of this quintessential Cuban highball from the backstreets of Havana to some of the very best bars across the world.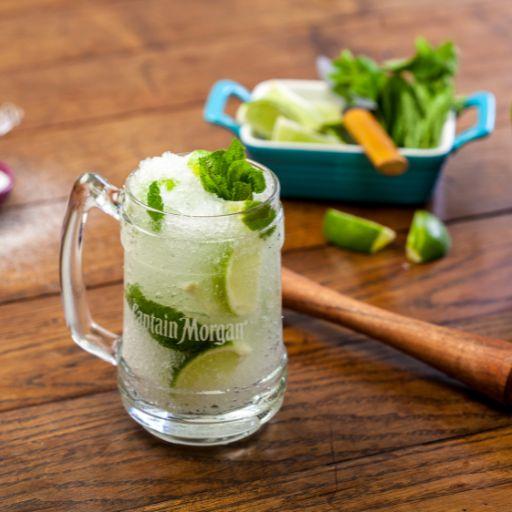 A MUDDLED HISTORY
A combination of rum, lime juice, sugar, soda water and mint. The merest mention of the Mojito evokes images of warm Havana nights and takes drinkers to the sunny shores of the Caribbean.  
Legend has it that we have Sir Francis Drake to thank for the invention of the Mojito; when an epidemic of scurvy broke out aboard his ship, he found a cure in Cuba. That recipe staved off the illness and was very similar to what we know today as the Mojito. 
THE MODERN MOJITO
Fast-forward a few centuries and the humble Mojito, once confined to Cuban farmhouses and beaches, exploded onto the burgeoning cocktail scene. Havana quickly became a popular spot for wealthy Americans, who scrambled over in their droves to drink a local take on the Mint Julep upon arrival. 
Today, the Mojito is one of the undisputed kings of the cocktail world, grabbing a spot on most cocktail menus. The reason for this is its simplicity. A winning combination of flavours that champions good rum and fresh ingredients. 
Captain's Orders
It's hard to beat a classic. The finely tuned balance of Caribbean flavours such as fresh mint, lime and sugar are accentuated with a clean, crisp spirit like Captain Morgan White Rum, which delivers mellow vanilla and cassia spices to the cocktail.
Captain Morgan White Mojito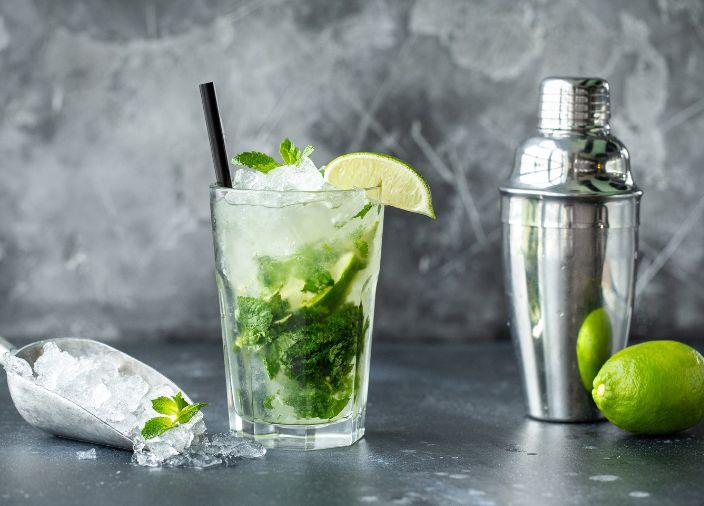 Hosting a party? The Captain's got your back
Pre-Batch your White Mojito to save time and reduce wastage. Simply use the formula below: BATCH RECIPE = (BATCH VESSEL SIZE (ML) / SINGLE SERVE SIZE) X SINGLE SERVE INGREDIENTS Discover the benefits of batching below:
The benefits of brilliant batching
Feeling spicy?
If you're feeling adventurous, why not add a twist with Captain Morgan Original Spiced Gold? This crisp, summery blend is filled with fruit and spice notes, like cinnamon, and definitely gets The Captain's seal of approval.
Captain Morgan Original Spiced Gold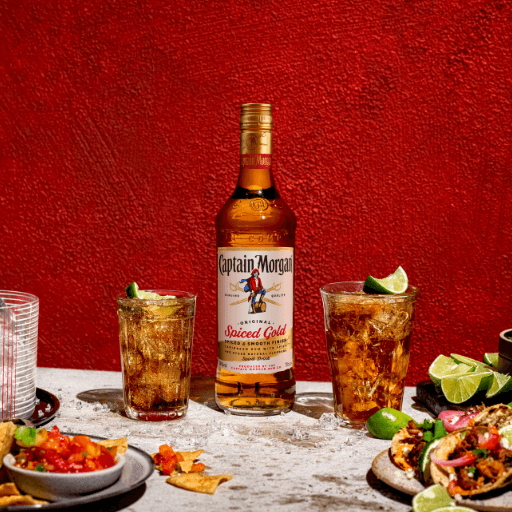 Key Takeaways
The Mojito is one of the world's most iconic and celebrated cocktails.

Although highly debated, it's generally regarded that Sir Francis Drake played a part in the development of the drink.

Americans took to the drink during prohibition by travelling across to Cuba to taste it.

Using a clean, crisp spirit like Captain Morgan White

R

um

,

delivers vanilla and spices to serves.

Mentioning Mojitos will always evoke images of

Havana nights and sunny Caribbean shores.