British Bank Holiday Cocktails
A Great British Celebration is a perfect opportunity to create cocktails that honour all things British, in both product and flavour.
Estimated reading time: 2 minutes
As the weather starts to get warmer and we see a little more of the sun some of Britain's greatest flavours really come to the fore. With industry-leading brands developing innovative new lines eager to tantalise our taste buds, it's an incredibly exciting time of year to experiment with our drink offerings.
Below with have three examples of drinks designed around Great British flavours, products or both.
BRITISH ORCHARD SPRITZ
This drink celebrates some archetypal British flavours in a proudly British brand. The rhubarb triangle in Yorkshire is known for growing the best rhubarb in the world. Pair this wonderful tangy flavour with the gentle sweetness of a Bramley apple and lengthen with more cloudy apple juice and tonic water and you've got a wonderful, sophisticated flavour perfect for your Bank Holiday garden party.
SPRING WALKER HIGHBALL
Based on the classic "High King" cocktail this delicious twist combines the sweet and smoky notes of Johnnie Walker Black Label with sharp and sweet fresh raspberries and bitter orange and lengthened with the subtle spice of ginger ale. It leaves us with a surprisingly light yet highly complex flavour profile.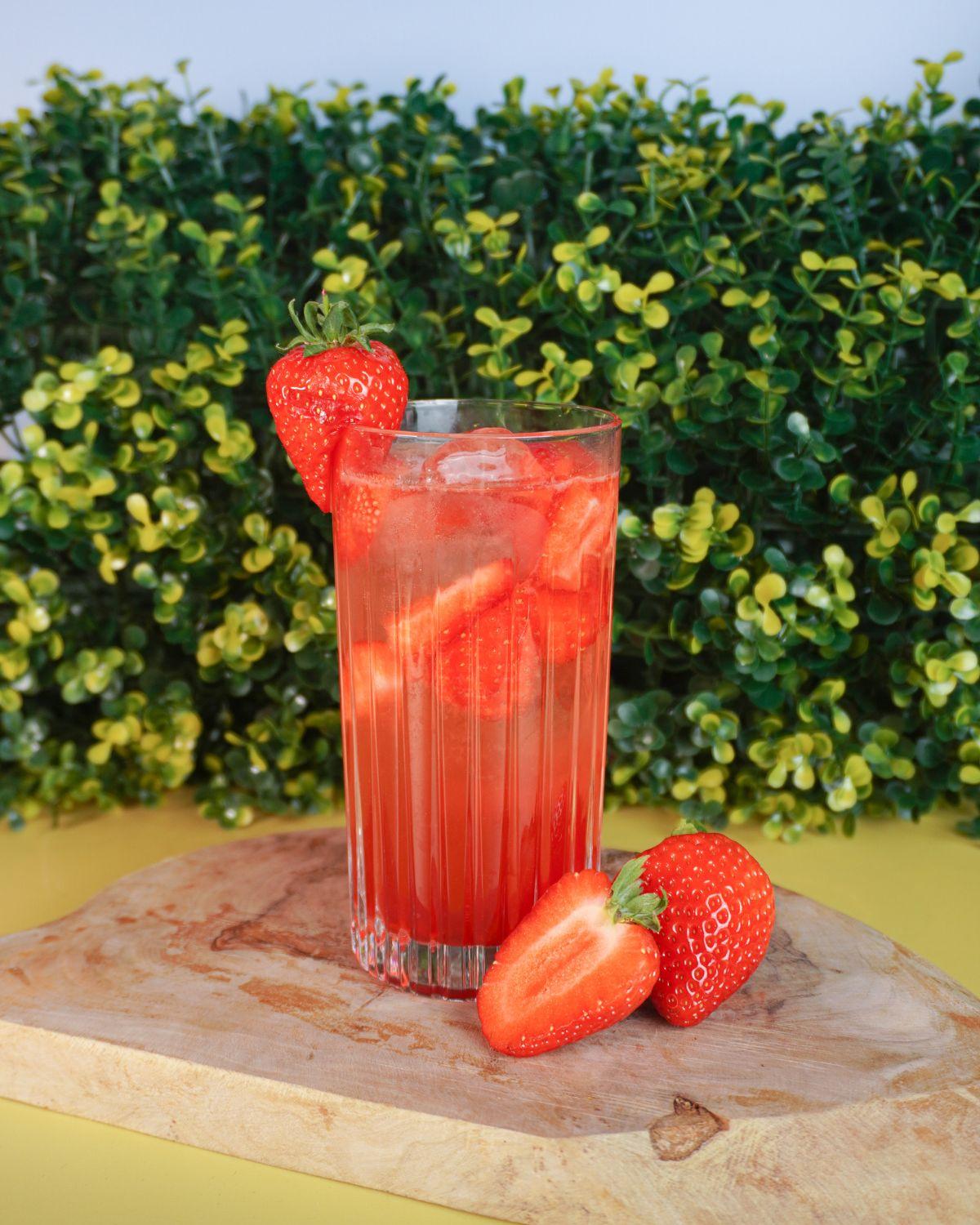 STRAWBERRIES AND CREAM
Is there a better British combination than strawberries and cream? Turn your garden into the lawns of Wimbledon by combining Ciroc French Vanilla with both Fresh Strawberries and strawberry syrup. Top with some cream soda and sit back and enjoy the momentous occasion in style.