BLOGS AND INSPIRATION
Valentine's Cocktails to Fall in Love With
Add flourish to your Valentine's Day menu with three love-inspired cocktails to help your venue stand out and create a romantic experience for your guests.
Author: Mido Ahmed Yahi
Estimated reading time: 2 minutes
A MEMORABLE VALENTINE'S DAY EXPERIENCE
Your venue can become the perfect spot where love flourishes, and customers can enjoy love-themed cocktails, pairing menus, special offers and fun events. The key is getting the word out with effective pre-Valentine's Day promotion, so your guests can book their perfect, romance-themed evening. To help you plan a successful Valentine's Day for your venue, we caught up with leading bartender and co-founder of Café Moderne, Mido Ahmed Yahi for tips on attracting more bookings, creating the perfect atmosphere and adding love-themed cocktails to your menu.
ATTRACT MORE BOOKINGS
At Café Moderne, a restaurant cocktail bar in the 11th arrondissement of Paris, customers usually book their tables for Valentine's Day in advance. That's why promoting your bar's special Valentine's Day plans before the 14th of February is essential.
FIVE TIPS FOR VALENTINE'S DAY PROMOTION
Update your website to highlight your Valentine's Day plans, including menus and cocktail specials.
Get the word out on social media by posting good-quality images with details of your offering and how to book.
Use popular hashtags with your Valentine's Day posts like #happyvalentinesday, #valentinesdayspecial or #valentinesdayideas. Promote special offers and couples' packages to attract couples looking for a romantic and affordable evening.

Promote special offers

and couples' packages to attract couples looking for a romantic and affordable evening.

Share your Valentine's Day-themed menus to showcase the different serves and cocktail and food pairings available.
HOW TO CREATE THE PERFECT ATMOSPHERE
On Valentine's night, love is in the air. Here are a few ideas to encourage a romantic atmosphere and memorable guest experience.
Carefully select les cocktails du jour. For example, at Café Moderne, we offer customers two cocktail servings inspired by an iconic couple.
Present a Valentine-themed menu featuring culinary delights and cocktail pairings to compliment your romantic room décor, music and lighting.
Include single people so everyone can enjoy Valentine's Day. Create a signature serve for singles to ensure they feel just as special, or create opportunities, like speed dating, for people to meet and connect in a fun environment.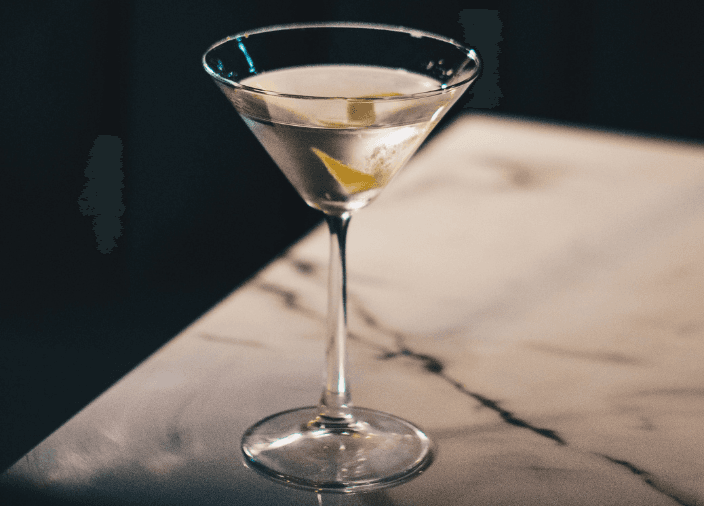 Three Love Themed Cocktails
Here are three cocktails that will bring a little romance to your Valentine's Day menu.
LES FLEURS DU MAL
The perfect aperitif balancing the botanical elegance of  Tanqueray London Dry gin, with the depth and flavour of dry sherry and peach aperitif, and a subtle touch of absinthe for an enchanting twist. See recipe.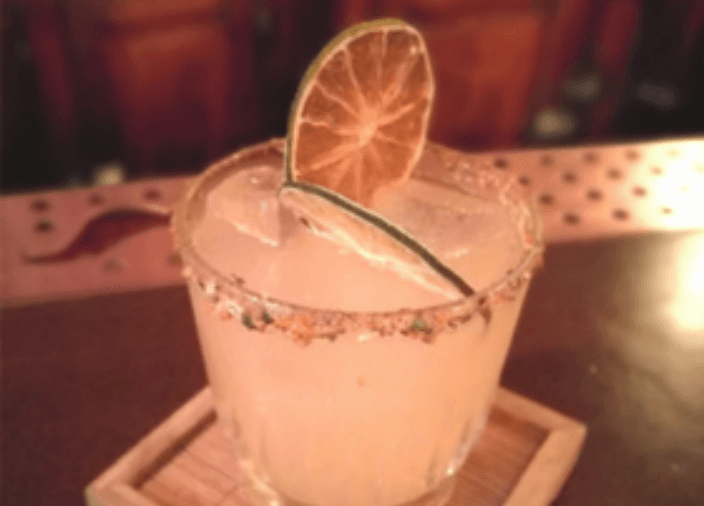 La Hacienda
The crisp agave character of Don Julio Blanco tequila is enhanced by the invigorating zest of lime juice, and delicate hints of coriander and lemongrass. See recipe.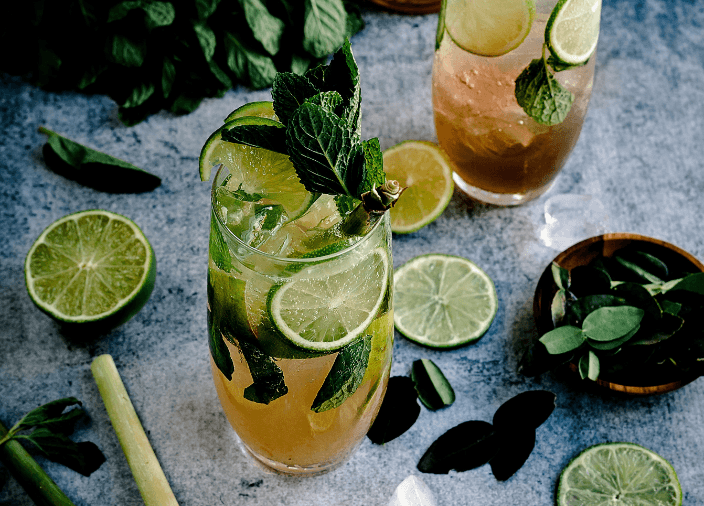 Cherie Sherry
A sophisticated fusion of smooth Ketel One vodka and rich sherry with a sweet, romantic medley of pineapple, strawberry and elderflower. See Recipe.
Five key takeaways
Advance Promotion is Key for Bookings: To ensure a successful Valentine's Day event at your venue, it's crucial to promote your special offerings well in advance.
Engaging Social Media Promotion: Use social media, with quality images, clear information and hashtags to increase the visibility of your offerings to potential guests.
Highlight Value with Special Offers: To attract couples seeking a romantic yet affordable experience, consider promoting special offers and couples' packages.
Curate a Romantic Atmosphere: Craft a romantic atmosphere for Valentine's Day by thoughtfully selecting cocktails and food pairings that enhance the overall experience.
Inclusive Approach for Singles: Find ways to include single people in your Valentine's Day festivities by creating a signature cocktail or offering special events like speed dating so they feel valued and can join in the celebration.
Inspiration and tips
Need help curating your social media and promoting your venue? For more inspiration, ideas and the latest industry trends, sign up to Diageo Bar Academy.
Related Content
Find more ways to improve your customer service!