Delicious Festive Serves For All Tastes
Discover recipes and inspiration for serving Christmas-themed cocktails from the bar industry's brightest minds.
Authors: Ivy Mix, co-owner of Leyenda & Latin spirits expert; Marian Beke, The Gibson's Managing Director; Simon Aukett, Wine and Spirits Expert
Estimated reading time: 7 minutes
The Perfect Holiday Drink
For bartenders, Christmas is the best time for experimentation and adding seasonal items to your menu. Festive cocktails allow you to upsell premium stock and impress your customers with unique serves.
With a lot of variety in festive flavour profiles, there's a lot of opportunity for creativity. Get inspired with these flavour fusions and recipes from seasoned bar professionals like Ivy Mix, Marian Beke, and Simon Aukett.
A Time to Spice it up
Charm your guests and offer delightful twists to the classic cocktails by dipping into the spice rack when crafting your drinks.
During colder months, customers often opt for the warming aroma of star anise, chilli, and other spices. Creating serves that utilise these tastes can help your venue meet customer expectations. Plus, doing something unique with these flavours allows you to stand out.
Spices such as cinnamon and ginger have a warming sensation. You can also roast oranges before juicing them to add smoky caramel notes to drinks.
These add complexity to drinks and can combine with classic cocktail flavours to create something special to mark an occasion. This Winter Old Fashioned Recipe is an excellent example of this.
Festive Recipes
For inspiration on your next serve, use these festive favourites.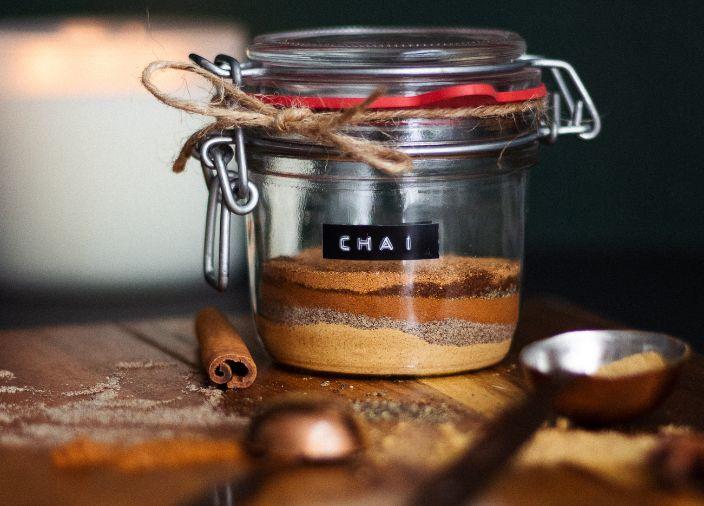 Highballs with a Twist
Highballs are classic cocktails you can twist to make something bespoke to your venue.
One great recipe is Marian Beke's Chai-Ball Recipe. This uses Johnnie Walker Black Label and expertly blends Eastern and Western flavours. Western berries are combined with Assam tea to create something unique and complex, making this more herbal than the traditional highball.
Another great highball recipe is the Smoking Barrel. This version is far more presentation focused, with crisp, smoky aromas bursting from the garnish. It uses lapsang tea and bitter cocoa to create a dried, decadent serving and uses ginger ale to add an extra kick.  
Dusk Till Dawn
This Dusk Till Dawn Recipe  leans on the traditional citrus flavours of the holiday season with orange flower water - fusing it with salted caramel liqueur and Zacapa 23 for a dessert-like taste. It's fragrant and easy to batch.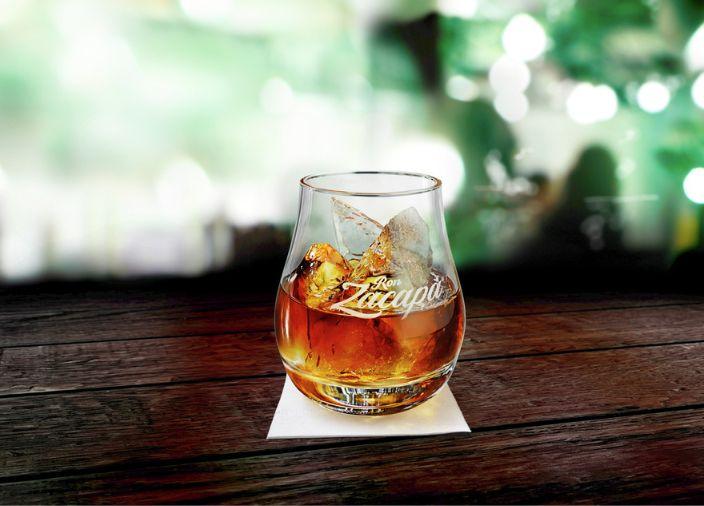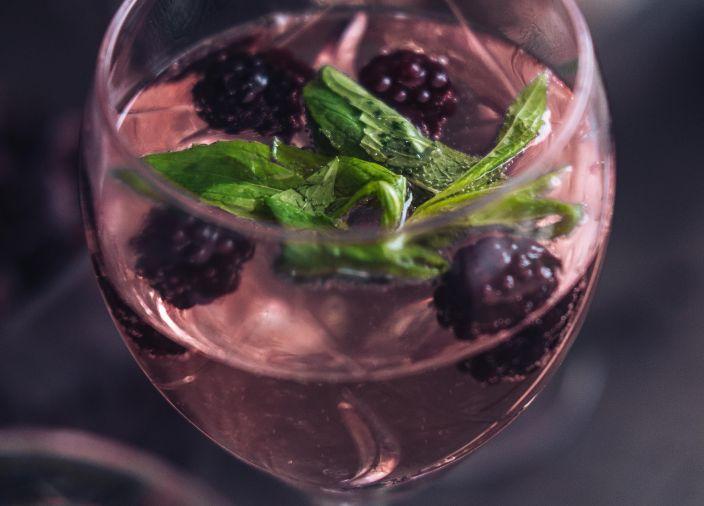 Red Velvet Gimlet
This winter berry cocktail is perfect for festive serves, using some of the sharper flavours associated with the season to create a recipe with a kick. The Red Velvet Gimlet Recipe  demands Johnnie Walker Black Label and is best served chilled.
Spiced Christmas Coquito
A creation from the renowned Ivy Mix, this recipe is similar to traditional eggnog but with a Latin American twist. The Spiced Christmas Coquito is made with coconut milk for a tropical touch, spiced with nutmeg and bitters.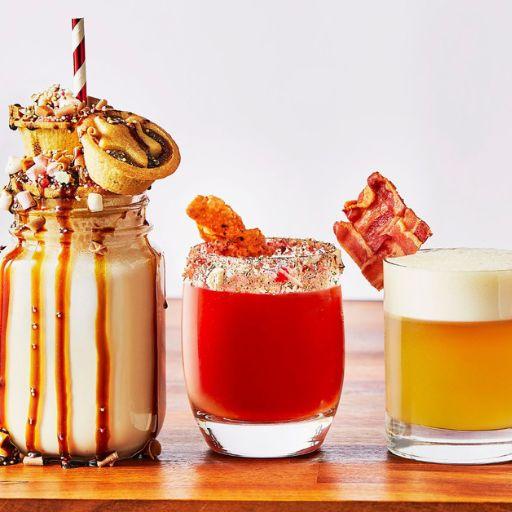 Tannenbaum and Tonic
Like a Fern tree, Gin and Tonic is evergreen and popular all year. Modify your classic serve with this Tannenbaum and Tonic Recipe  by adding cranberries and Douglas Fir Liqueur to create something subtle yet festive. 
Garnishing Your Festive Drinks
Although all these drinks are excellent examples of well-structured and balanced serves, they need a garnish for the final 'pop' of personality and flavour. Presentation is a key, and using an impressive garnish can turn a good cocktail into a showstopper.
The festive period allows you to experiment with garnishes and use creative ingredients. When crafting your own Christmas cocktail, be sure to follow these essential rules regarding garnishes.
Garnishes made from citrus fruits add colour, flavour and a zing of acidity. Limes, lemons and oranges are the basic fruits, but you can also use berries, pineapple, and others.
Your garnish should match the drink's flavour and not compete with it. Oranges work best for tropical drinks; lemon works with sour, citrus serves, and lime is best with crisp cocktails.
Use wedges instead of slices; guests can squeeze them to add flavour.
Only cut the fruit you'll need for the shift to prevent waste. Don't store in water as although this can keep things fresh; it dilutes the flavour.
You don't need to be overly extravagant with your festive garnishes; adding cranberries or juniper berries to a gin and tonic adds an extra sense of occasion to the drink. Spices and herbs, like rosemary and cinnamon, can also add a touch of complexity and look great.
Key Takeaways
Spices like cinnamon, burnt orange, or ginger are great for festive cocktails.
Classics like the Old Fashioned, Highball, G & T, and Pina Colada can be modified into a seasonal option.
Christmas is a good time to experiment with garnishes to add a wow factor to your drink.
Use garnishes that complement the tastes of the cocktail, for example, orange peel or slices works great with tropical or spiced flavours.