Four African-Inspired Cocktails Customers Love
Take a journey through four African countries and discover cocktail serves inspired from the continent.
Estimated reading time: 6 minutes
They say variety is the spice of life. Having varied and exciting new drinks is guaranteed to keep your customers coming back and distinguish your venue from competitors.
We've put together four recipes from different African countries, each with its own unique local ingredient. Join us as we go on an African drinks tour!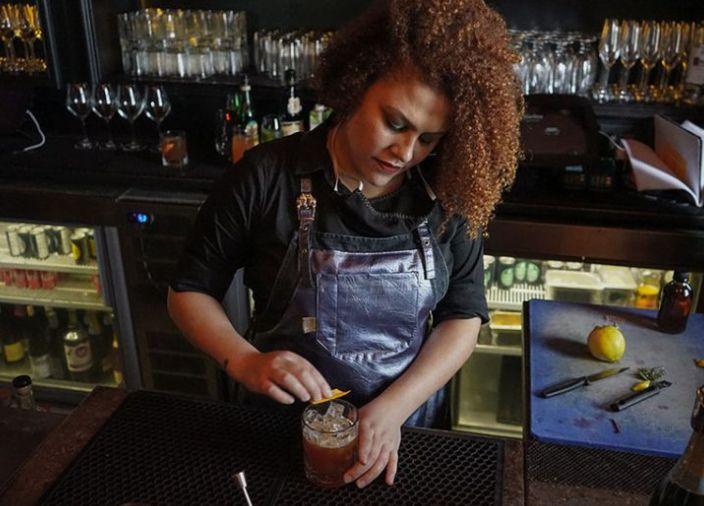 South Africa - The Walker Smash
Our journey starts in The Cape of Good Hope, and it is here that Sabrina Traubner, Head Instructor at the European Bartender School in Cape Town, has crafted a truly South African whisky cocktail, which she calls "The Walker Smash". 
It contains Johnnie Walker, with a unique South African ingredient, the infusion of Mrs Balls Chutney, which is a national treasure. 
Chutney is a condiment blend of minced dried fruit and onion that delivers a blend of savoury and sweet flavours to your food. In a cocktail, it adds contrasting flavours, giving the drink a sense of depth, while also complementing the smoky caramel flavours of Johnnie Walker Black. 
Uganda - The Forbidden Fruit
Famous for its Mountains of The Moon, Uganda's natural beauty is sure to captivate every visitor. But even if you can't board a plane to savour a taste of Uganda, relax, you can still enjoy the Forbidden Fruit! 
Bright Pimundu, from the famous Alchemist Kitchen & Bar in Kampala, uses the Guanabana cordial in this gin cocktail. In his own words: "Guanabana is a locally available fruit but largely ignored by bartenders. Using this fruit shows our innovative approach to mixology to give consumers a unique flavour experience."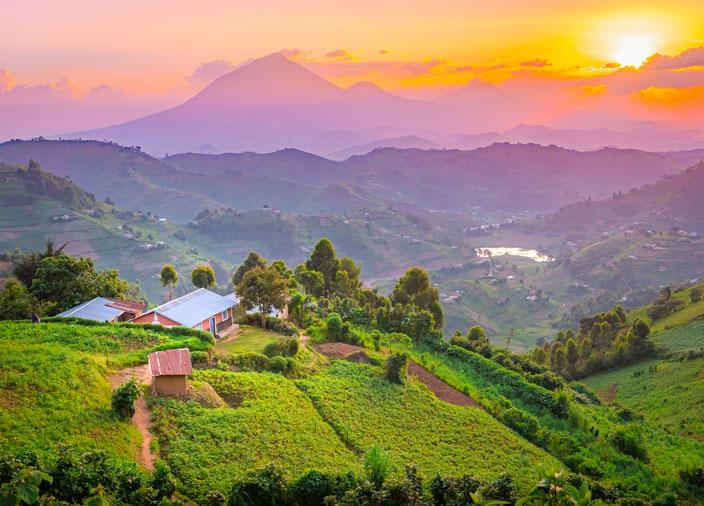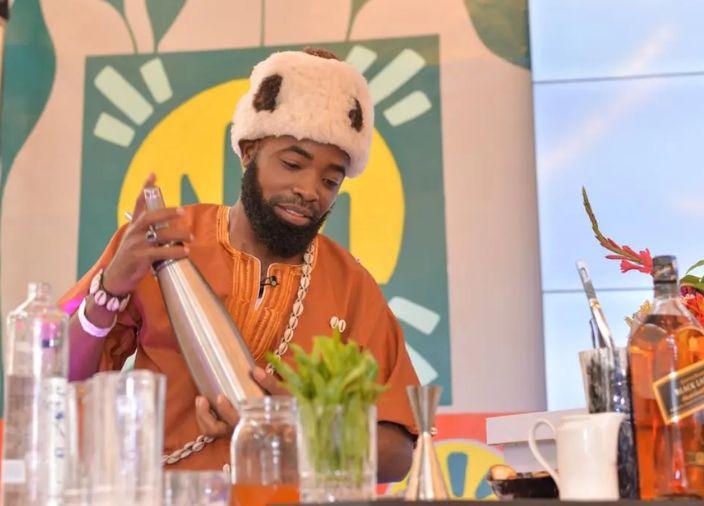 Kenya – The Avobabo
Wildlife, the Rift Valley, the noble Masai warriors -- that's the Kenyan experience. Now you can bring a piece of Kenya to your guests with the Avobabo! As you've probably surmised, avocado is the featured local ingredient. 
Avocado is one of Kenya's biggest Agri-exports; its skin has been used by local women to smoothen skin and encourage hair growth. As for its role in this vodka mix, "The avocado cordial adds an earthy, grassy and nutty fresh flavour to the cocktail" says Francis. 
Nigeria - The Sharms
In the bustling streets of Lagos, one Nigerian mixologist has created a recipe that uses a local pepper to bring a bit of heat and spice to the smokiness of Johnnie Walker Red Label. Gbenle Olawale Shalom from South Eatery & Social House was inspired by his manager to experiment with more spicy ingredients.  
Using the seeds of alligator pepper, Shalom muddles them in lime and ginger juices, together with some syrup and bitters, and finally some Johnnie Red to top it all off. The result is a highly original whisky cocktail with African spice and floral notes.  
APPLY THESE TO YOUR VENUE
Now that we've taken you on an African drinks tour, here are three suggestions for how you might like to use your new-founds drinks knowledge in your venue.
Themed Evenings
Consider creating a themed evening where you invite your customers on a 'drinks safari through Africa' with these four uniquely African drinks. Customers are always open to different and eclectic experiences, so a themed evening might just be the thing that makes them choose your venue over your competitors.
Special Menus
Yes, it's always great to have your go-to drinks menu that contains the most popular drinks but consider creating a speciality menu as an add-on to your offering – offering that opportunity for customers to try something new … and maybe one of these offerings will become a mainstay on your menu.
Once-Off Event
World Africa Day – 25th May - Celebrate World Africa Day on 25th May by promoting drinks inspired from across the continent, hosting local live music artists, incorporating locally inspired or traditional outfits into your staff uniforms.
Generate some hype by creating the event on Facebook and get your venue Instagram-ready by looking into unique local art styles of individual countries like the vibrant, decorative Ankara prints of West Africa or the Ndebele painting style of South Africa.
KEY TAKEAWAYS
Draw on unique ingredients from across Africa to offer new cocktail flavours that celebrate the continent's diversity and cultures.

New serves provide customers with a varied experience – and what starts as a one-day themed drink could become a popular permanent item on your menu.

Globally-celebrated Africa Day offers the opportunity to create an immersive experience –with Instagramable venue décor, music from across the continent, and local cultures reflected in staff uniforms.
JOIN OUR COMMUNITY
Join our global community on Facebook and Instagram, and let's interact! Become a member of Diageo Bar Academy for free today and get loads of extras, including exclusive access to our free menus, recipe cards, courses, and more!