Merry-Making Drinks: Your Perfect Holiday Serve
Let's explore the 21st-century bartender's Christmas drinks menu. Discover the recipes and get inspired to deliver amazing experiences to guests.
Estimated reading time: 4 minutes
Holiday Serves For The 21st Century
Throughout the years, things have moved on in the world of cocktails changing how we indulge in holiday serves. Although the old stand-by drinks still hit cocktail menus, 21st-Century bartenders are more innovative than their late 20th-Century counterparts.
In this post, we are fortunate to be able to share some of Gary Regan's* favourite recipes from Italy to Panama and farther afield to get an insight into the Christmas drinks menu of the modern-day bartender. So, sit back, relax and enjoy some festive 'drinkspiration'.
New York – Gaz's Gourmet Rye Cocktail
First up is Gaz's Gourmet Rye Cocktail which includes a special go-to festive ingredient – Gingerbread syrup.
The Gingerbread syrup is a tasty ingredient for making wintertime drinks and it's not hard to make your own syrup. Monin helps to make a nice bottling of this spicy treat which pairs well with dark rums and all manner of Scotch Whiskies.
Take it in a direction that you think your customers will appreciate. Add a little ruby port or maybe some cold, brewed tea. There are many options — just always remember to make it your own.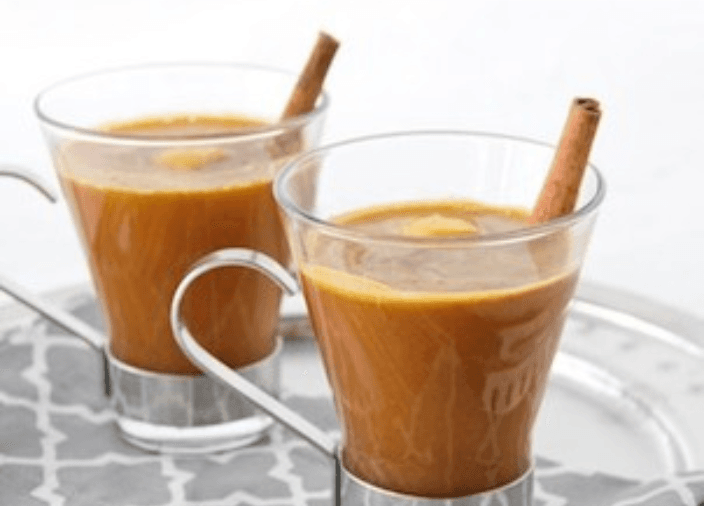 Seattle - Harvest Pumpkin Toddy
In Seattle, drinks expert Kathy Casey is popular for her fabulous signature drinks. One notable serve is her BULLEIT Bourbon, Frangelico and a spiced pumpkin mix, and you can recreate this in less than 10 minutes.
The spiced pumpkin mix that makes this drink so special is comprised of unsalted butter, brown sugar, cinnamon, nutmeg, cloves, kosher salt and pumpkin puree. It can be made in batches big enough to make two-dozen drinks and will keep for a week in the fridge or up to a month in the freezer.
Italy - Il Poeta
Cigar smoke isn't a traditional ingredient in cocktails but it's essential if you want to make Il Poeta, a Talisker-based drink created by Joy Napolitano in Italy. The tasting notes of this serve make it the perfect drink for the holiday season.
Il Poeta is made with Talisker Single Malt Scotch, sweet vermouth and chocolate bitters — the cigar smoke is captured in the glass before the drink is added. It's a twist on the Bobby Burns cocktail.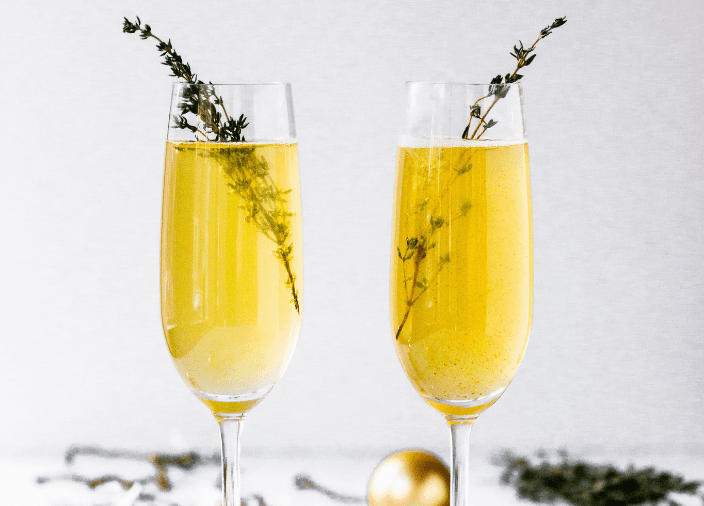 Panama - The Present
In Panama, Enrique Ignacio Auvert makes a spectacular Flip during the holidays. He calls the drink, The Present, and says that by muddling fresh thyme into a cinnamon syrup, he gets an herbal pine note that's reminiscent of Christmas.
Ron Zacapa Rum is the base of 'The Present' and the other ingredients include orange liqueur and an egg.
California - Glogg in the Mill
In California, Ryan Haile's 'Glogg in the Mill' cocktail is another Scotch-based recipe. He recommends using Lagavulin™ and the only other ingredients are cardamom bitters and a liqueur based on the traditional Scandinavian Christmas-time drink known as Glogg.
Merry Mules Are Perfect for the Holidays, too
With mixed spirit drinks being the most profitable drink in venues, it really makes sense to use all the available tools to influence your customers' choices. A cocktail menu featuring a range of Moscow Mule cocktails can really help promote these mixed drink sales during holidays.
Additionally, it gives you the opportunity to suggest new drinks ideas to your customer while allowing them to make informed decisions. Look at some of the Smirnoff Moscow Mule serves below.
Key Takeaways
21st-Century bartenders are more innovative than their late 20th-Century counterparts
From Italy to Panama and farther afield explore these festive drinks recipes to enhance your bar menu
Explore seasonal flavour associations to create memorable festive cocktail serves
*Gary Regan was the founder of The Institute of Mindful Bartending and author of 'The Joy of Mixology'.
(One standard drink contains 8g of alcohol)