Become a Member
Become a member of Diageo Bar Academy's global community and get exclusive access to practical resources and training to grow your career, skills or venue.
As a bartender or venue owner, your personality and interactions impact the overall guest experience in your venue. From welcoming guests to bidding them farewell and everything in between, every touchpoint must reflect and reinforce your professionalism.
To this end, you need the correct training and insightful resources to upskill yourself, keep up with industry trends, and learn from bar industry experts. This is where Diageo Bar Academy comes in; offering practical resources and expert training to help you advance your career or grow your venue.
We offer bar professionals access to useful resources and tools, ranging from calculators and digital tools to downloads and masterclasses, to support every aspect of their career.
Free Membership
Joining Diageo Bar Academy is free, and you don't need to pay to be part of the community. Signing up and getting started only takes a few minutes and anyone can register, regardless of their location or country.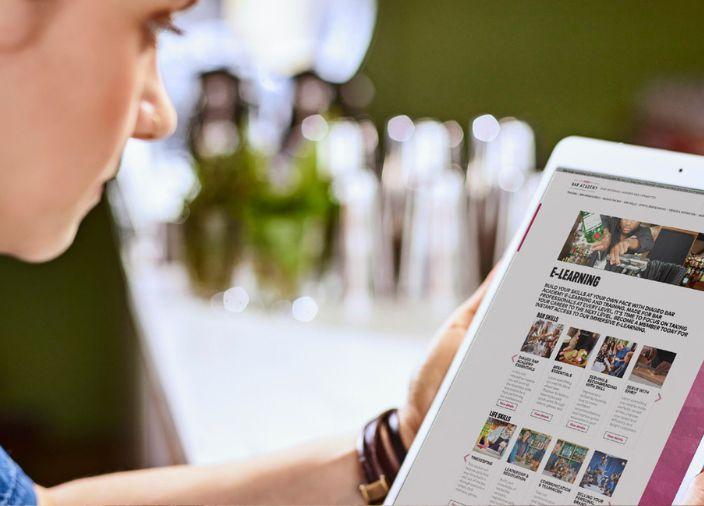 E-Learning Courses
Once you become a member, you can complete our immersive e-learning courses and quizzes to build your skills and knowledge. Each course is designed to teach practical skills, such as making the perfect cocktail serves, and improving the guest experience. 
Downloadable Assets
Your membership also offers access to exclusive downloadable content, which you can print and use to promote your venue or get inspiration for your next serve. This includes recipe cards, posters, menus and more.
Additionally, you get access to exclusive content from influencers, trailblazers, and industry experts to inspire you!